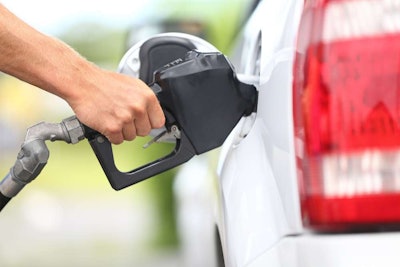 Riding on a bi-partisan wave, the Alabama Senate approved 28-6 a 10-cent-per-gallon gas tax increase Tuesday. It was then promptly signed by Gov. Kay Ivey.
Pointing out that the state gas tax had not been raised since 1992, Ivey announced her Rebuild Alabama Infrastructure Plan last week, calling on lawmakers to hold a special session specifically to pass the gas the tax to fund road and bridge construction.
The Alabama House of Representatives passed it last week on a 84-20 vote.
Phased in over three years, the tax increase will raise an estimated $320 million a year for road construction, with about $12 million going to the port of Mobile. The state tax on gas and diesel fuel will raise to 24 cents a gallon from its current 18 cents a gallon rate starting in September, with an additional 2 cents per gallon increase per year in 2020 and 2021.
In addition, the legislation also links the state fuel tax to a national highway construction cost index, allowing the tax to be adjusted up to a penny every two years, starting in 2023.
According to the Alabama Transportation Institute, the increase will cost the average driver $55 per year.
A 2017 TRIP (The Road Information Program) report placed the cost to drivers for poor and bridge conditions in Alabama at $4.2 billion annually.