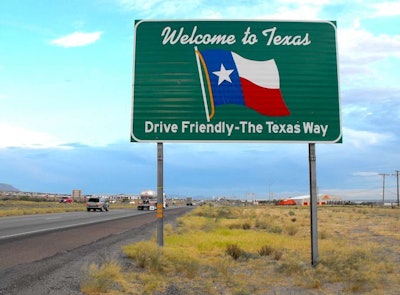 The Amarillo District of the Texas Department of Transportation recorded its highest amount of monthly road contracts in January, totaling $100 million in road work.
The district says it is also on pace to have a record year in 2019, with a total of $335 million in road work. The projects address aging infrastructure, as well as future needs, says Amarillo District Engineer Brian Crawford.
The following bids were awarded by the Texas Transportation Commission for the district:
Construction of frontage roads from FM 2590 to Interstate 40 – $45.8 million to Allen Butler Construction. This 8-mile project is the first step toward relocating State Loop 335 west to Helium Road. The project will tie in with work underway from Interstate 27 west to Soncy Road. That project includes rebuilding and lengthening the I-27 bridges over SL 335 and an overpass at Coulter Street, according to TxDOT. The eventual goal is to upgrade the 335 loop to be a four-lane controlled-access freeway with three-level interchanges at I-40, I-27 and U.S. 87.
Converting U.S. 54 in Hartley County to a Super 2 highway – $35.2 million to J. Lee Milligan Inc.
I-40 bridge joints and overlay in Carson County – $8 million to Kiewit Infrastructure South.
I-40 overlay in Potter County – $7.7 million to RK Hall LLC.