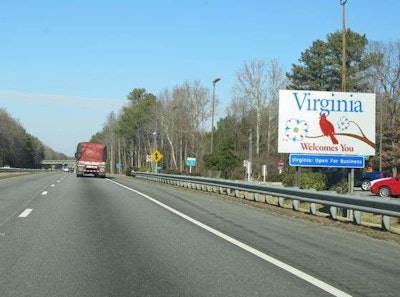 Virginia Gov. Ralph Northram has announced four road projects aimed at reducing congestion in Northern Virginia.
According to a report from WTOP, three of the four projects will be paid for by Transurban, a private developer and operator of toll roads in the region, including the Interstate 95 Express Lanes.
In a statement, Northram's office said Transurban has "committed more than $1 billion to the projects."
The projects include:
A 2.5-mile extension and two new express lanes running in each direction of the I-495 beltway from the Dulles Access Roadnorth to the American Legion Bridge. Northram's office says the project will relieve "one of the worst bottlenecks in the region."
The addition of a reversible ramp connecting the existing 95 Express Lanes at Opitz Boulevard.
An auxiliary lane running south along I-95 that will connect the southbound Route 123 ramp near Occoquan with the off ramp at westbound Price William Parkway in Woodbridge.
A 10-mile extension of the I-95 Express Lanes to Fredricksburg.
WTOP reports that the first three projects will be paid for by Transurban and could begin in 2020 while the fourth, paid for by the state, will begin later this year.