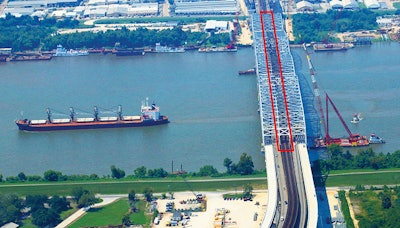 Louisiana has the 10th-largest highway system in the U.S., 40 ports and over 12,000 bridges, but the state's investment of only $450 per driver is lower than neighboring states with smaller highway systems.
That's propelling Shawn Wilson, secretary for the Louisiana Department of Transportation and Development, to advocate for tolls and public-private partnerships (P3s) to help fund major transportation projects.
In a report from the Acadiana Advocate, Wilson identified new steps the agency is taking to bring in more federal dollars through local matches and private-public partnerships.
"Every legislator and citizen asks why we can't have tolls like Texas and Florida," Wilson says. "We can, but every time we ask communities, they say 'We don't want tolls.' I get it, but nothing in life is free. The interstate system was built with Eisenhower's dollars, and his dollars aren't there to rebuild."
Wilson favors P3s and using business principles to come up with the lowest tolls that would allow for the shortest delays in getting badly needed roads built or improved, the article says.
"This is how we're going to build the bridge in Lake Charles," Wilson is quoted as saying in the article. "This is how we're going to build the bridge in Baton Rouge. It's going to be how you fund any major infrastructure in the state of Louisiana over $700 million plus."
To read more, click here.