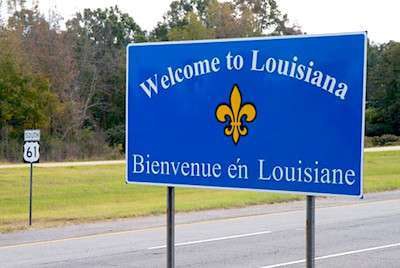 Nineteen Louisiana road and bridge projects now have low-bidding contractors. The projects total $40.7 million, says the state Department of Transportation and Development.
The projects and their apparent low bids are as follows:
Bridge replacement and repair 
The Blanchard Furrh Road/Choctaw Bayou bridge replacement in Caddo Parish: $634,127.15
Bridge replacements to Tucker, Dyer and Denham Road bridges in East Baton Rouge Parish: $1,944,212.45
Bridge replacements to Rozena and Billeaux Road bridges in St. Landry Parish: $1,060,615.73
Bridge replacements to Pea Ridge and John Barber Road bridges in Livingston Parish: $742,964.60
LA 335 bridge repair in Vermillion Parish: $1,745,882.08
Pavement/overlay

Milling and overlay on LA 3038 (Cornerview) in Ascension Parish: $2,118,387.76
LA 1026 paving and drainage in Livingston Parish: $1,309,909.77
LA 22 drainage and overlay in Livingston Parish: $2,792,501.35
LA 105 pavement and overlay in Avoyelles Parish: $2,204,507.93
Patching and overlay on LA 99 in Jefferson Davis Parish: $1,500,005.58
LA 64 pavement and overlay in East Baton Rouge and Livingston Parishes: $312,076.04
Patching and overlay on LA 26 in Jefferson Davis Parish: $1,169,867.28
Congestion mitigation and safety

I-10 sign truss and cantilever replacement in Calcasieu Parish: $303,577.80
LA 76 and LA 77 Rosedale Gateway enhancement in Iberville Parish: $197,703.50
I-10 clean, paint and miscellaneous repairs in Iberville and St. Martin Parishes: $20,464,550.00
Tchoupitoulas signage and stripping in Orleans Parish: $318,165.78
St. Bernard multi-use path in St. Bernard Parish: $1,117,994.55
Phase 3 of the Mississippi River bank multi-use path in East Baton Rouge Parish: $1,654,034.16
Construction projects are prioritized by road/bridge condition, urgency of improvements, type/volume of traffic, crash records, unforeseeable emergencies that caused damage, and several other factors.
 I-20 pavement marking replacement and pavement striping in Bienville Parish: $315,464.00
For more information about these projects, go to dotd.la.gov.