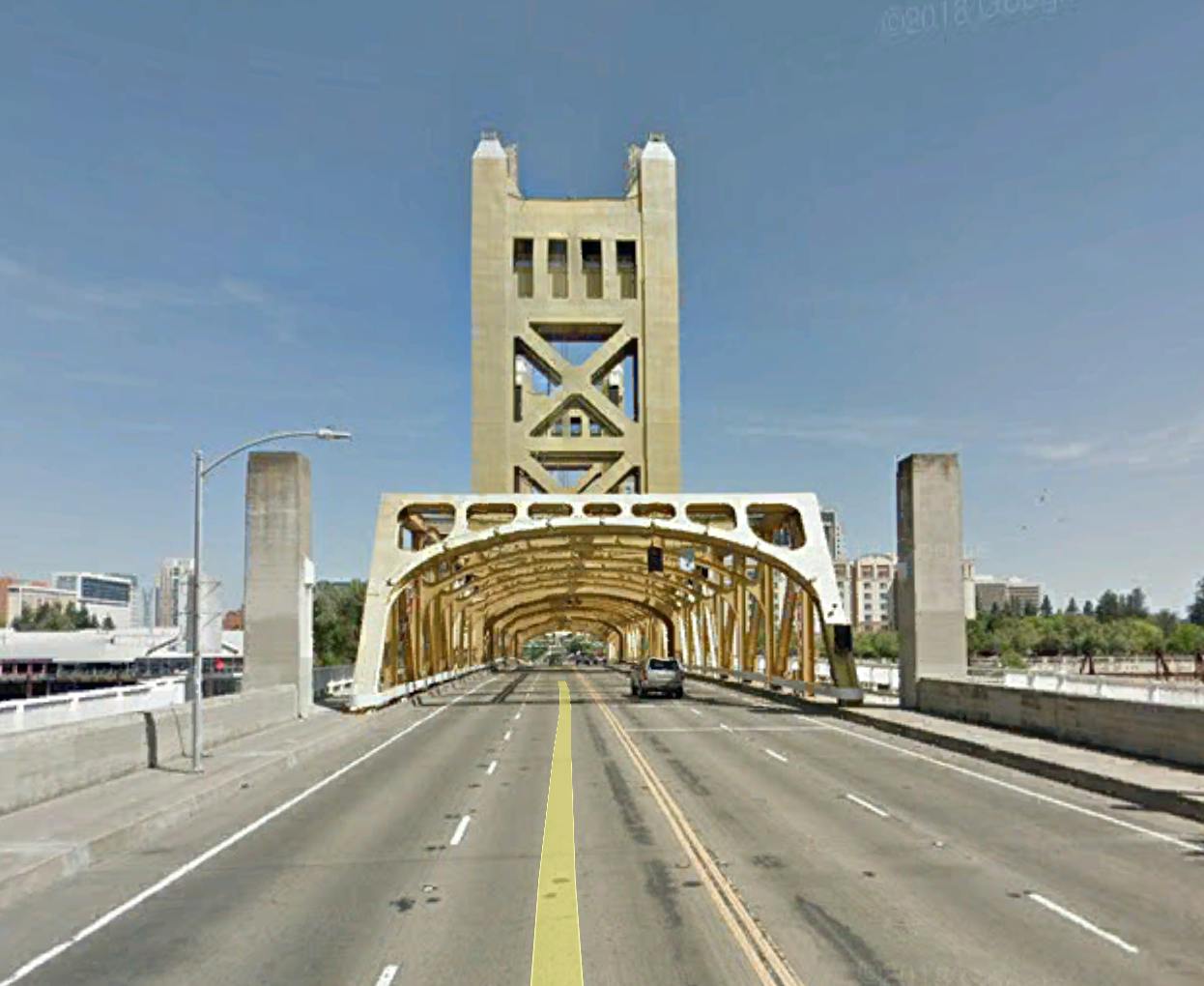 After bridge inspectors noticed the steel cables that lift the main span for tall ships have stretched 14 inches longer than they were originally, Sacramento's Tower Bridge is getting new lift cables, The Sacramento Bee reports.
The cables are sagging due to age, weather and stress, the Bee reports.
The bridge is getting a $6 million upgrade, which includes replacing the steel cables, reinstalling electrical cables and lights, and upgrading security and communications systems.
Work began in October and is expected to continue through December. California Department of Transportation (Caltrans) officials told the news agency that they expect to have all lanes fully open by December 1, even though overhead work will continue. The 96 steel cables that connect the lift deck to two 1 million pound counterweight blocks suspended inside each span's twin towers will be cut and replaced, one at a time.
Even though the bridge deck is raised only about 10 times per week, inspectors were concerned that the aging cables wouldn't be able to handle the load much longer. Caltrans Engineer Mike White said the state could have let the cables remain as they were, but took action partly because officials feared potential deterioration inside the nearly 2-inch-thick cables.
"They've never been replaced before, as far as we can tell," White told the news agency. "They're actually in pretty good shape, but it's good to be prudent. Nothing lasts forever."