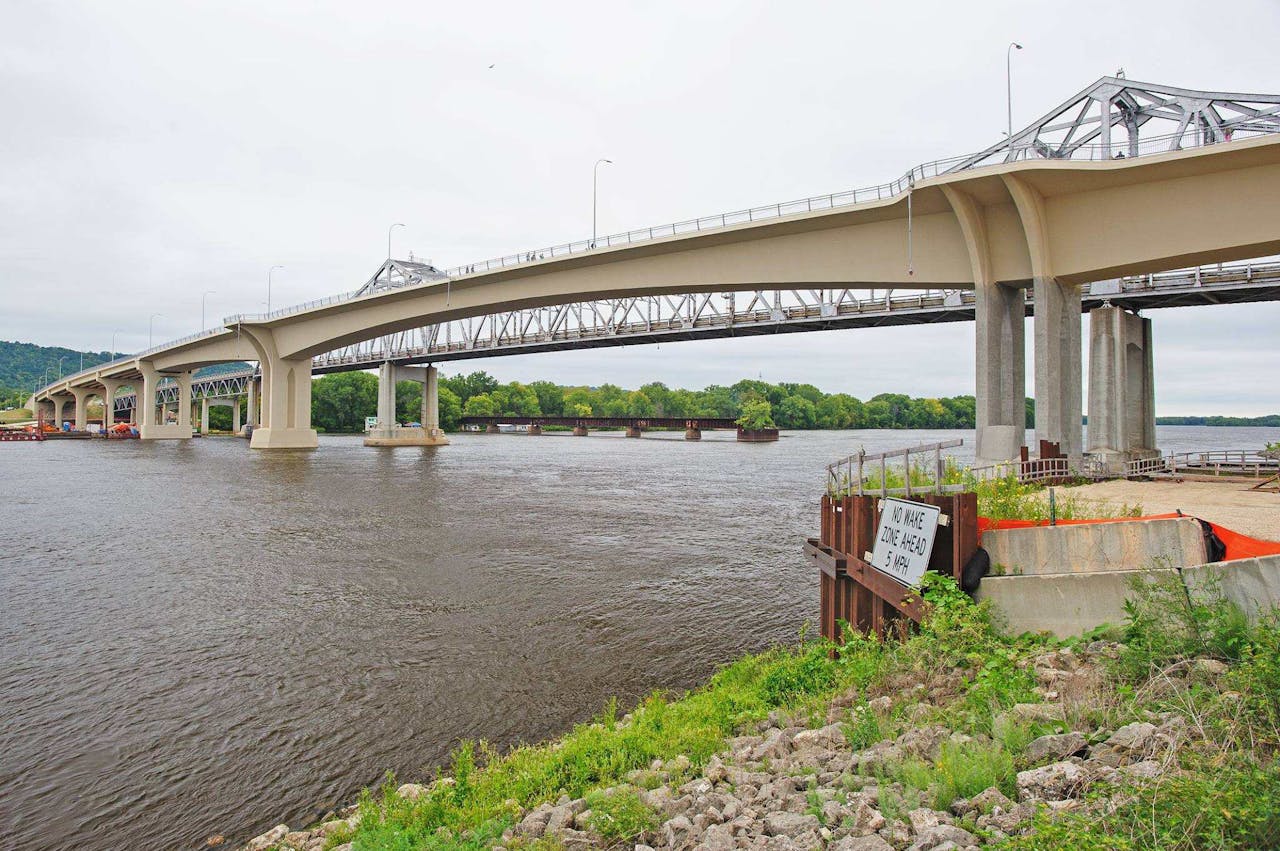 The new Winona bridge on Minnesota Highway 43 was struck recently by a barge going downriver on, but performed as it was designed to do, the Post Bulletin reports.
The new Winona bridge, which opened Aug. 27, 2016 as part of a $145.8 million project to build a new bridge and rehabilitate the old Winona bridge, was built upstream from the old bridge to protect the older bridge and was designed to withstand collisions keeping bridge traffic, barge speeds, and loads in mind.
According to the news agency, the Minnesota Department of Transportation (MnDOT) released a statement saying that the barge struck pier No. 10 on July 31, but bridge inspectors reported that the damage was superficial and that the bridge is still structurally sound and safe. There were no injuries and traffic continued on the bridge.
The new Winona bridge is carrying Highway 43 traffic while the historic Winona bridge is being rehabilitated. MnDOT says the old bridge is expected to reopen in the fall of 2019.