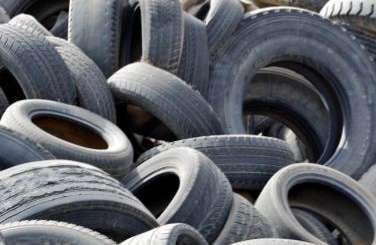 MnDOT is inviting the public to a free hour-long webinar examining the use of recycled tires as an aggregate in pavement design and implementation.
Monte Niemi, president of NRRA member First State Tire Recycling, will be presenting the webinar that will be held from 10 a.m. to 11 a.m. Tuesday, July 17.
Tire Derived Aggregates have 10 main engineering properties that make them superior to conventional soils, according to a summary of the webinar provided by MnDOT.
"Some of the beneficial properties of TDA include: light weight, free draining, has 8x the thermal insulation of soil, and 50 percent voids, which eliminates potential moisture "wicking". These properties prevent frost heaving, and have helped road engineers and contractors produce roads that have a longer life span and require less maintenance," the summary says.
For a link to webinar, and access to 2018 archived MnDOT webinars, click here.
MnDOT says that the course should be considered part of continuing education requirements for PDHs as outlined in Minnesota Statute 326.107. More information concerning continuing education for professionals is available on the Minnesota Board of AELSLAGID website.​