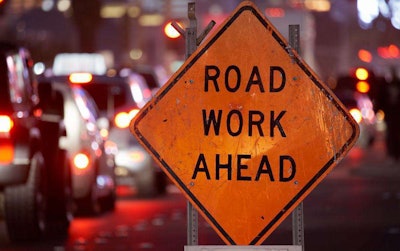 Oakland, California, has begun its "Summer of Paving," a transportation initiative that is part of $25 million budgeted for transportation improvements in 2017-2019, thanks to the approval of Measure KK in 2016 and the state's controversial gas tax, ABC 7 News reports.
The Oakland Department of Transportation (OakDOT) hopes crews will be able to repave at least 25 miles of city streets each year; only 6 miles have been paved in previous years.
"San Francisco had its 'Summer of Love', Oakland is getting its 'Summer of Paving,'" says Oakland Mayor Libby Schaaf, according to the news agency.
Residents, like Robert Grove, have been complaining about cracks and potholes for a long time. "Three years of complaining to the city, so I'm glad they're finally doing this," Grove says, according to the news source.
Transportation officials told the news agency that roughly a third of the budget for the project comes from the gas tax (SB1), and it is also being used to hire crews to do the work. Unfortunately, the gas tax is on the chopping block in the upcoming Midterm elections.
"Let's be clear that if SB1 gets repealed in this next election, this kind of work and this kind of pace will not be happening for Oakland or for communities across California," Schaaf says, according to the news outlet.