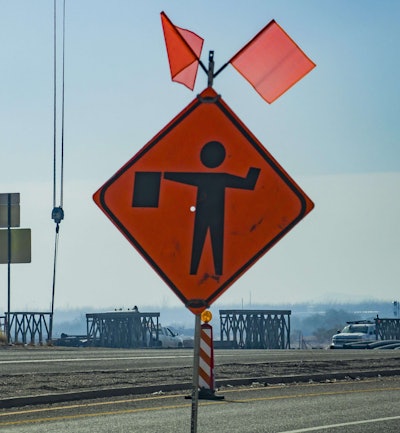 A 21-year-old construction worker who was working as a flagger on a repaving project in South Lyon, Michigan, was killed at approximately 10:30 a.m. Wednesday morning, May 23, when a semi-truck delivering asphalt backed over him, Hometown Life reports.
The repaving project is being overseen by the Road Commission for Oakland County, but the victim worked for project contractor Ajax Paving, and the semi driver was employed by Piper Trucking.
"(The victim) was checking the pavement density," South Lyon Police Lt. Chris Sovick told the news agency. "The semi driver was backing up to put asphalt into the paving machine and didn't see him. There were no witnesses to the accident. I'm not sure how it was discovered (that the man had been killed)."
The intersection was closed while South Lyon officers and the Oakland County Sheriff's Office accident investigation team investigate the accident.
"The companies have been notified," Sovick said, according to the news agency. "Piper Trucking will be responding and doing drug testing of the driver. The driver was very distraught."