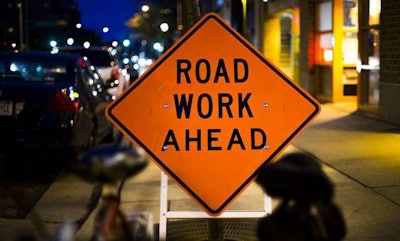 Minnesota transportation officials have announced a total of $1.1 billion in state road and bridge projects throughout the state this year.
Many of the 253 projects are already underway, supporting thousands of construction jobs, according to the Minnesota Department of Transportation.
"These projects are critical investments in Minnesota's aging transportation system," says Charlie Zelle, Minnesota transportation commissioner. "We will repave roads, repair and paint bridges, replace culverts and rehabilitate structures such as the Stillwater Lift Bridge."
Zelle also announced 49 multimodal projects valued at $32 million. They include airport, port and railroad projects that are separate from the state road construction program.
Minnesota's transportation funding deficit continues
Despite the large construction program this year, Zelle says the long-term transportation funding picture remains "bleak compared to the system's needs."
"In 2017, Governor Mark Dayton and the Legislature provided an additional $640 million in trunk highway bonding over the next four years as well as $164 million in cash," a press release says. "This additional funding will reduce Minnesota's annual $600 million transportation funding gap by $200 million for each of the next four years. However, Minnesota's $600 million annual funding gap will resume beginning again in 2022."
2018 road and bridge projects in the Twin Cities metro area
This year's construction program features a number of projects in the Twin Cities metro area, including:
For a complete list of projects by highway, visit mndot.gov/roadwork/current.html. Project page information includes construction schedule, traffic impacts, maps, benefits and costs.