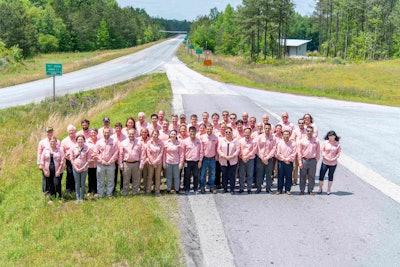 In Alabama, the National Center for Asphalt Technology (NCAT) at Auburn University is hosting a major conference where experts share their knowledge of research on asphalt technology.
Held every three years, the Test Track conference is a forum to present research findings from the previous cycle of accelerated pavement testing.
During the two-and-a-half day program March 27-29, participants learn about advancements in asphalt pavement design, construction, technologies, and maintenance that are more cost effective and improve performance.
The conference also provides a networking opportunity and sets the stage for further cooperation among federal, state, and local agencies as well as the private sector, officials say.
The conference is being held at The Hotel at Auburn University and Dixon Conference Center in Auburn, Alabama.
Registration and fee information:
General registration: $355 from March 2.
Guest registration (meals only, not attending conference): $185.
Sponsor registration: free for designated Test Track sponsor representatives.
Exhibitor fee (includes one registration): $600. Contact Mike Heitzman at mah0016@auburn.edu for additional information on becoming an exhibitor.
Click here to register online.