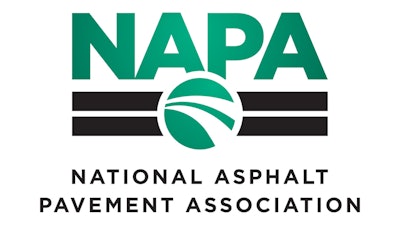 This week, the NAPA Care auction has raised $54,645 between its silent auction and cash donations at the annual meeting of the National Asphalt Pavement Association in San Diego, California.
That brings the total money available to endow the fund to about $590,000, says T. Carter Ross, vice president of communications for NAPA.
The NAPA Care Emergency Benevolent Fund was established by the asphalt pavement industry to support the family of a NAPA member employee who is killed in an accident while working in the line of duty.
The fund has helped 27 families since 2012, Ross says. The members' generosity helps to provide a caring hand in the midst of a tragedy and sends the message that the industry cares.
The fund is administered by the National Asphalt Pavement Association Research and Education Foundation (NAPAREF), a 501(c)(3) organization, and was initiated by the Associate Member Council.
A family may be eligible to receive an immediate, tax-free cash benefit from the NAPA Care Fund. Click here to view eligibility criteria.
The NAPA Care Fund relies on donations from NAPA member companies and individuals to ensure that the foundation can continue to provide emergency financial support to its workers.
Direct tax-deductible donations can be made to the fund.