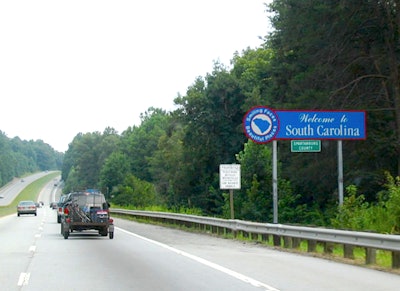 The South Carolina Department of Transportation will begin soil tests this month as part of its preparations for the Carolina Crossroads project, designed to reduce traffic congestion on the I-20/26/126 corridor in the Columbia area.
The tests will involve nighttime single lane closures January 21-25 for parts of Interstates 126 and 26.
The following sections of I-126 and I-26 will be affected each night from 7 p.m. to 6 a.m., according to SCDOT:
I-126 eastbound and westbound – Beginning approximately half-mile east of the Colonial Life Boulevard interchange and extending to the I-26 interchange.
I-26 eastbound and westbound – Beginning approximately half-mile west of the Broad River Road Exit near mile marker 101 and ending at the I-126/I-26 interchange near mile marker 108.
SCDOT is currently preparing an environmental impact statement for the project, which is scheduled to be completed by fall. A public comment and review process will also occur. Contractor selection and right-of-way acquisition is scheduled to occur in 2019, SCDOT says.
The area is known as "Malfunction Junction" and is unable to handle the volumes of traffic, which are expected to continue to increase with continued population growth.
It has also been the scene of thousands of crashes. From 2012 to 2014, 2,370 accidents were reported on the I-26 section. SCDOT says the project would also address pedestrian and bicycle facilities and public transportation.