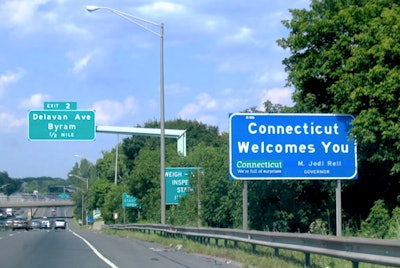 Connecticut is awarding $15 million in grants to 11 projects under a competitive program that supports transit-oriented development, according to Gov. Dannel Malloy.
The program is aimed at boosting economic activity and creating jobs, the governor's office says in a recent press release.
"Transportation isn't just about cars, trains and buses – it's about building vibrant communities and continuing to make Connecticut a more attractive place to live, visit, and do business," the governor says.
He adds that the grant awards will "build upon the smart, targeted investments we have made in recent years, which have already lead to significant growth in transit-oriented development across the state."
The grants come under the state's Responsible Growth and Transit-Oriented Development Grant Program, which is administered by the Office of Policy and Management (OPM).
Last year, the State Bond Commission approved a total of $15 million to be used, including $5 million from the Responsible Growth Incentive Fund and $10 million from the Transit-Oriented Development and Pre-development Fund. Following that, OPM – with input from other state agencies – reviewed, rated, and ranked each of the proposals., according to a press release from Malloy's office.
For a list of grant awards and the projects they assist, click here.