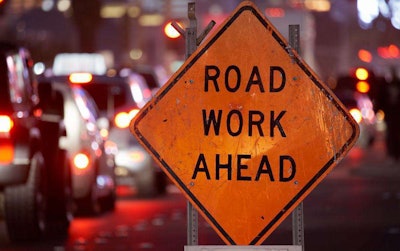 The Maryland Department of Transportation State Highway Administration has received a $100,000 federal grant to buy iPads to document construction projects, according to WCBC radio.
The grant comes from the Federal Highway Administration's Every Day Counts program and is intended to help MDOT SHA transition from a paper-based process. The agency will buy 156 iPads for inspectors for collecting data, the station reports.
The Every Day Counts program, conducted with the American Association of State Highway and Transportation Officials (AASHTO), is designed to encourage transportation innovation. Part of the program includes e-construction initiatives to help improve speed and efficiency on highway projects.
"The documented seven-year e-construction return on investment for construction management, project collaboration, mobile devices and electronic bidding tools ranges from 200 to more than 700 percent," says FHWA's website. "E-construction time savings have averaged 1.78 hours per day, per inspector, and inspectors have collected up to 2.75 times more data. In addition, cost savings have been reported at about $40,000 per construction project, per year."
MDOT SHA inspectors will train on the iPads this winter, with full implementation planned for 2019, WCBC reports.