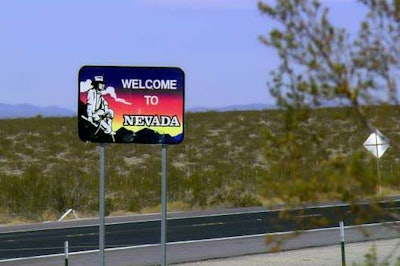 Tom Skancke, who has served on the Nevada Department of Transportation's (NDOT) board of directors the past four years and made giant strides in helping to transform the region's transportation network, is leaving Nevada for Newport Beach to work as a consultant with a tech startup company, the Las Vegas Review-Journal reports.
"The thing I am most proud of is working on the relationships and connectivity between Southern Nevada and Southern California," Skancke told the news agency. "You can't have a successful economy without a thriving transportation infrastructure system. You need to have the right infrastructure to get people to work and to school, because that's what will attract companies here."
During Skancke's time in Las Vegas, he was appointed to a number of transportation committees by Gov. Brian Sandoval, former U.S. Sen. Harry Reid, D-Nev., and former governors Kenny Guinn and Jim Gibbons. He thinks a light-rail line should be built to accommodate the growing number of tourists and residents coming to Las Vegas, and he hopes that the first stretch of Interstate 11, in Nevada will eventually connect to Phoenix.
Gov. Sandoval has not yet named a replacement for Skancke.