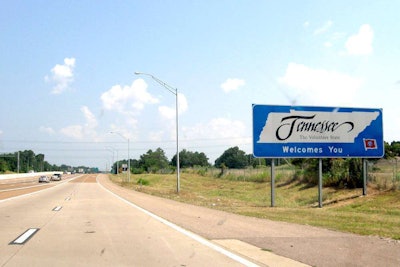 Safety and drainage improvements on a portion of State Route 10 in Lafayette, Tennessee, have been completed.
The $15.6 million reconstruction project involved adding a truck climbing lane, wider shoulders, turn lanes, retaining walls and drainage improvements, according to the Tennessee Department of Transportation. Construction began in June 2014 on the 1.8-mile project from south of Goose Creek to State Route 52 in Lafayette.
More work is coming for the highway. TDOT plans safety projects for 10 miles of State Route 10 from State Route 52 in Macon County to Blount Creek Road in Trousdale County. Funding for the projects comes from that state's IMPROVE Act, designed to improve road safety.
"State Route 10 is a vital north-south corridor for this area," says Deputy Governor Jim Henry. "The completion of this project, along with more safety projects called for in the IMPROVE Act, will allow for much needed improvements on the roadway for both safety and efficiency."