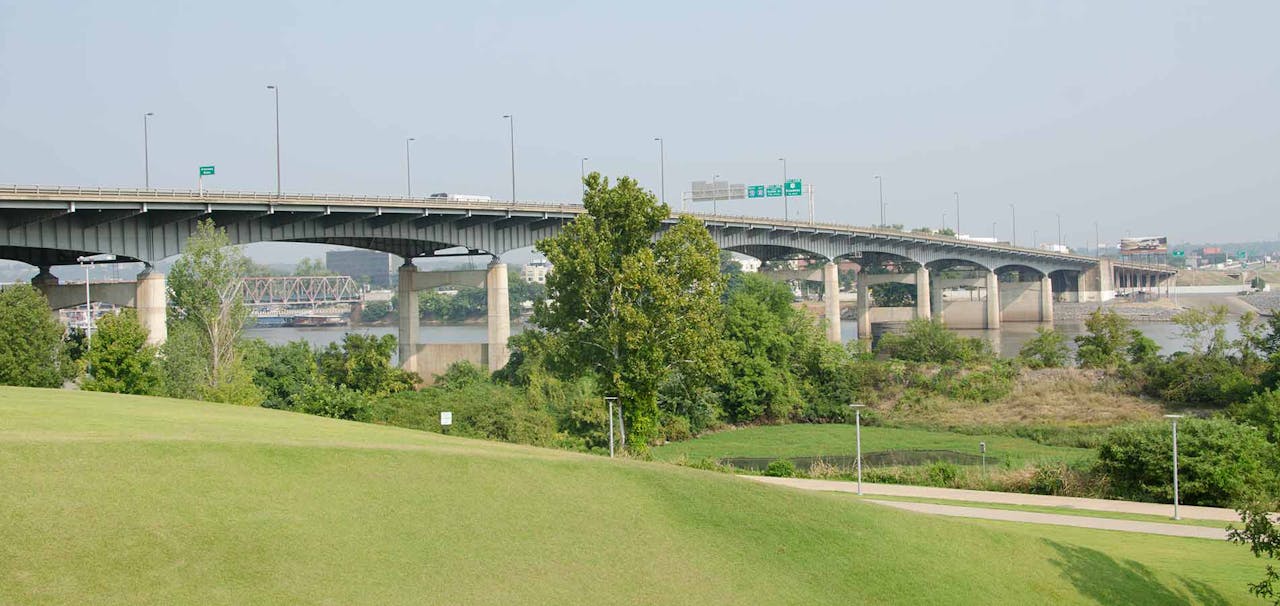 A plan to widen and reconstruct a section of Interstate 30 through Little Rock, Arkansas, is being held up because of two words in a regional transportation plan, the Arkansas Democrat-Gazette reports.
The transportation improvement plan calls for "operational improvements" to the 6.7-mile highway section, but the Arkansas Department of Transportation says it needs to read "capacity improvements" for the project to receive funding. That's because federal regulations require that language in the region's long-range plan mirrors the region's transportation improvement plan, the state's transportation director, Scott Bennett, told the Democrat-Gazette.
The wording discrepancy has caused four projects to be pulled from ArDOT's most recent round of bidding, and 11 projects totaling $232 million, including the I-30 project, are at risk of being delayed, the paper says.
Designs for widening and reconstructing I-30 in Little Rock, known as 30 Crossing, are still being considered. Work is scheduled to begin on the project in late 2018, according to Connect Arkansas Program website.
The Metroplan board of directors, which directs the region's long-range transportation planning, is being asked to vote on the word change November 29.