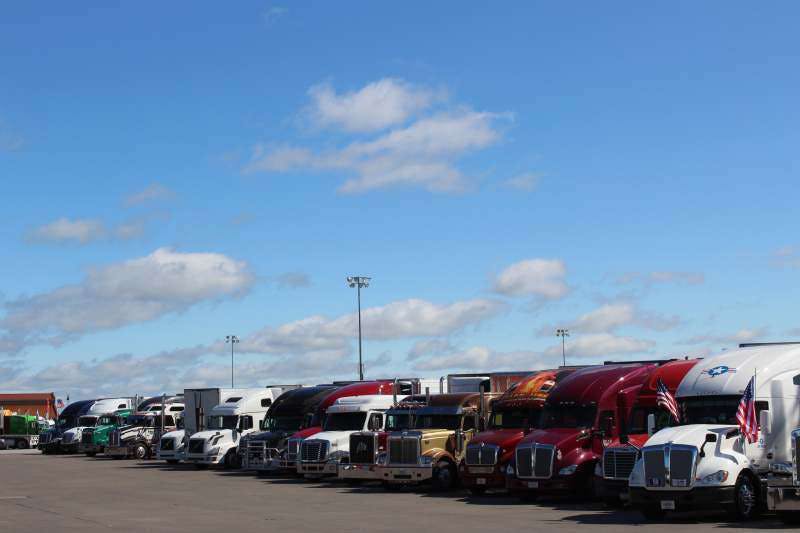 Eight Midwestern states have joined together to try to solve the lack of available parking for long-haul truckers.
The goal is to establish an app that truckers could access to find parking spots in rest areas and truck stops. The technology is now needed more than ever as a federal law takes effect in December requiring truckers to use electronic logging devices to prove they are not traveling more hours than allowed by law. The law's goal is to prevent driver fatigue, which can lead to crashes.
The Iowa Department of Transportation and seven other states' departments of transportation plan to begin implementing a test program in Fall 2018 to help truckers find parking.
"A recent survey revealed that 83 percent of commercial drivers spend more than 30 minutes searching for parking," says IDOT Transportation Planner Phil Mescher. "We know that here in Iowa, our rest areas are overfilled most nights, and trucks end up parked on the ramp shoulder."
IDOT says it has applied for a federal grant – along with its counterpart agencies in Indiana, Kansas, Kentucky, Michigan, Minnesota, Ohio and Wisconsin ­– to provide real-time data on parking availability at both public rest areas and private truck stops.
Iowa will begin implementing its program on Interstate 80 between its borders with the goal of having it completed by January 4, 2019.
"In Iowa, we are looking to use intelligent transportation systems technology like pavement sensors, cameras, and radar to detect open parking spaces and then make that data available in-cab to drivers, either on their existing routing systems or by a hands-free smart phone app that is compliant with the Federal Motor Carrier Safety Administration's safety rules," Mescher says. "The information will also be made available through Iowa's 511 (web) page."
IDOT says its role will be to collect the data and private companies would develop the apps.
After setup is completed in 2019, the program will run for three years and be evaluated on how to proceed further, IDOT says.