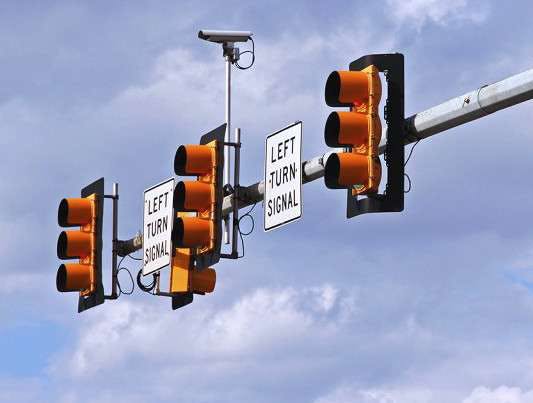 The state of Maryland is preparing to embark on a $50.3 million project to install Smart Traffic Signals designed to adjust to real-time traffic conditions.
The system uses computer software to adjust the signals to optimize traffic flow and ease congestion. It will replace 20-year-old traffic signals.
The Maryland Department of Transportation's (MDOT) State Highway Administration (MDOT SHA) will deploy the signals at intersections it deems to have the most need. It has already tested the signals on MD 24 between Singer Road and Boulton Street in Harford County and saw a 13 percent reduction in travel time, the agency says. It says the new signals will eventually be installed on 14 major corridors across the state and benefit 700,000 drivers a day.