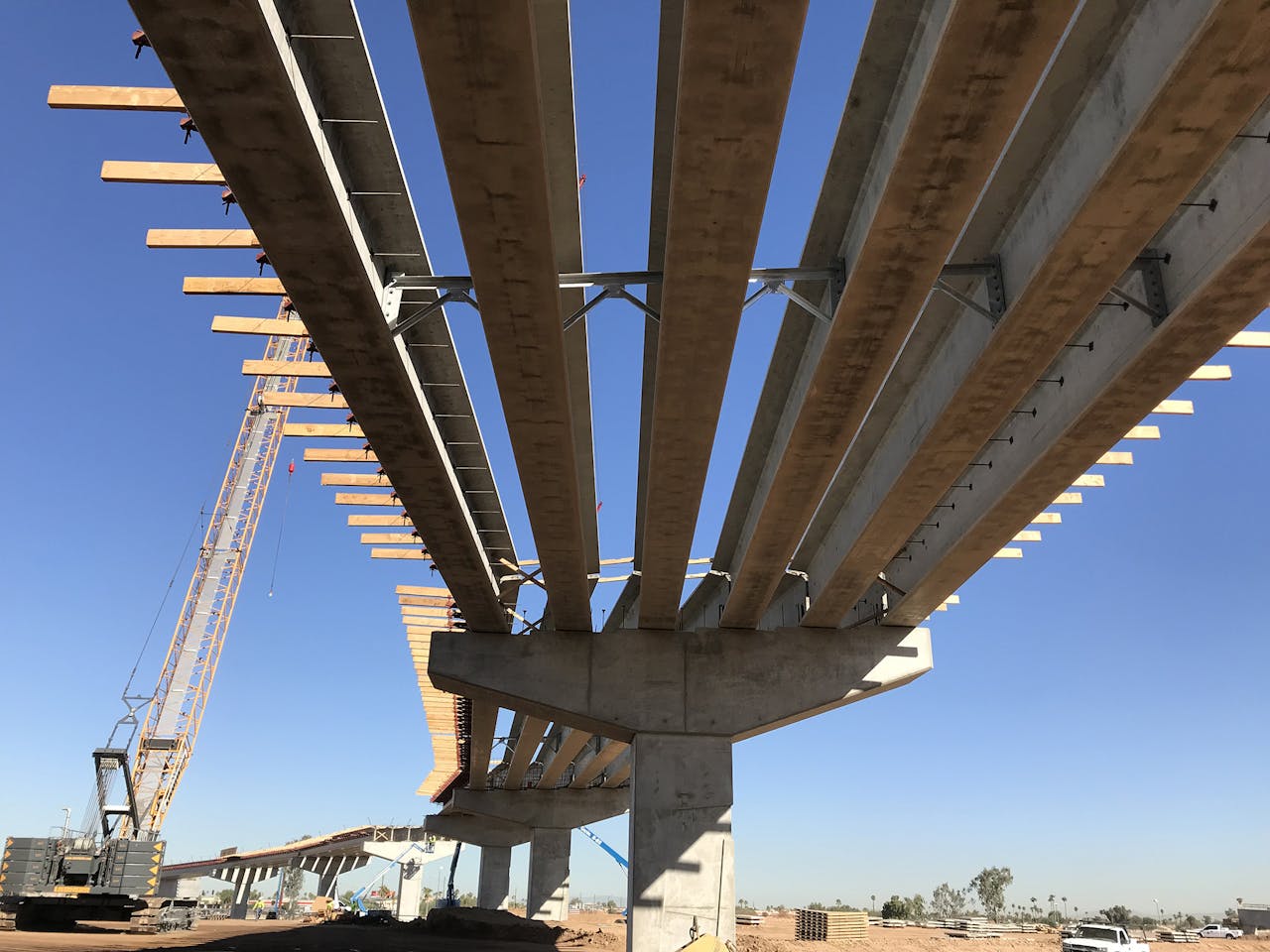 The first girders have been installed for the longest of five flyover ramps for the Loop 202 South Mountain Freeway Interstate 10 interchange in west Phoenix.
The girders are more than six stories above I-10 and each weigh 150,000 pounds. The flyover ramp will span 1,565 feet and connect to I-10 West.
The project is part of the future 22-mile South Mountain Freeway to provide an alternate route from I-10 in downtown Phoenix. The freeway will link East Valley and West Valley. The project has been approved twice by Maricopa County voters, in 1985 and 2004, as part of a regional transportation plan.
You can watch an Arizona Department of Transportation video providing a project overview, below.