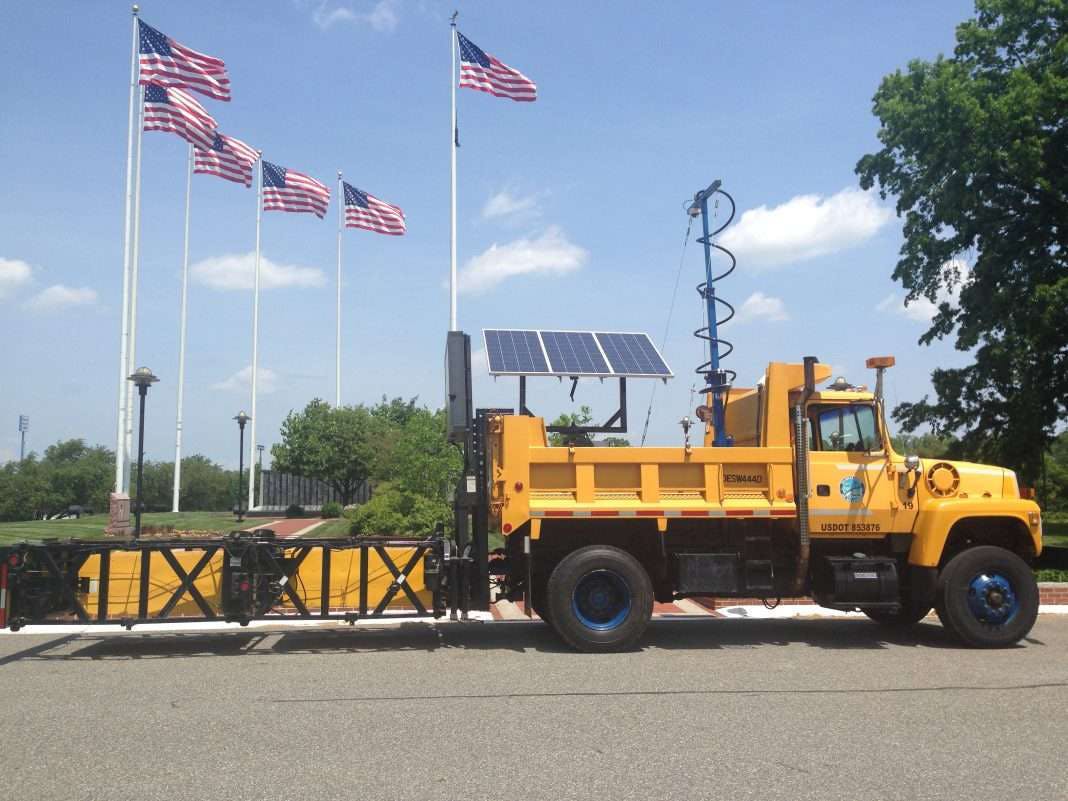 The Delaware River and Bay Authority (DRBA) Maintenance Operations and Electronics departments won the Delaware T²/LTAP Centers 2017 Build a Better Mousetrap Competition by designing and building an attenuator camera, a truck-mounted, solar-powered camera that monitors traffic while crews are working in dangerous areas, Delaware Business Now reports.
The "Attenuator Camera" is a self-contained solar-powered camera mounted to a 12-foot telescopic mast on an existing truck-mounted attenuator (TMA) that can be deployed to any site or location. While the impact absorbing cushion on the TMA provides protection for those in the work zone, the camera provides a live feed for first responders, traffic engineers, and safety, while also alerting traffic to speed restrictions, roadway conditions, and construction.
The camera will now be entered in the National Build a Better Mousetrap Competition.
"Fresh ideas like the 'Attenuator Camera' perfectly demonstrate how new technologies can be applied to bring innovation and expand capabilities of the transportation industry," Matheu J. Carter of the Delaware T2/LTAP Center told the news agency.
T2/LTAP, which is based at the University of Delaware, is part of a partnership between departments of transportation, universities, and the Federal Highway Administration. The "Build a Better Mousetrap" competition encourages cutting-edge solutions to everyday problems that transportation workers encounter. These solutions can include tools, equipment modifications, and processes that increase safety, reduce cost, and improve transportation efficiency and quality.
"Individuals who perform work around motoring vehicles are subject to many hazards, such as high-speed traffic, roadway debris, and inclement weather," David Carden, DRBA contracted services supervisor, tells the news agency. "While crash absorbing cushions mounted to highly visible trucks are utilized to help reduce these risks, certain work with limited accessibility requires remote surveillance to monitor traffic flow."