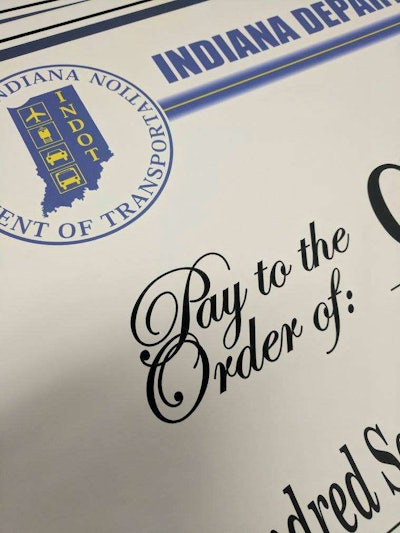 An infusion of $150 million is spreading to Indiana communities in matching funds to improve local roads and bridges.
The state legislature started the program in 2016 in which cities, towns and counties apply for grants for local roadwork. Grant recipients must kick in a match ­of 25 to 50 percent, with larger communities having to provide the higher percentage.
In all, 396 communities won grants, with 467 applying. State law requires that half of the money goes to communities with 50,000 or fewer people.
The INDOT expects to provide $190 million next year for the program, called Next Level Roads: Community Crossings Initiative.
"Superior local roads are a key factor in maintaining Indiana's reputation as the Crossroads of America," said Gov. Eric Holcomb in announcing the grants. "I am encouraged that a record number of communities applied for and received funds this year, and I'm grateful to lawmakers for increasing the funding to sustain the community crossings initiative."
To see a list of all communities receiving matching funds, go to in.gov/indot/communitycrossings.