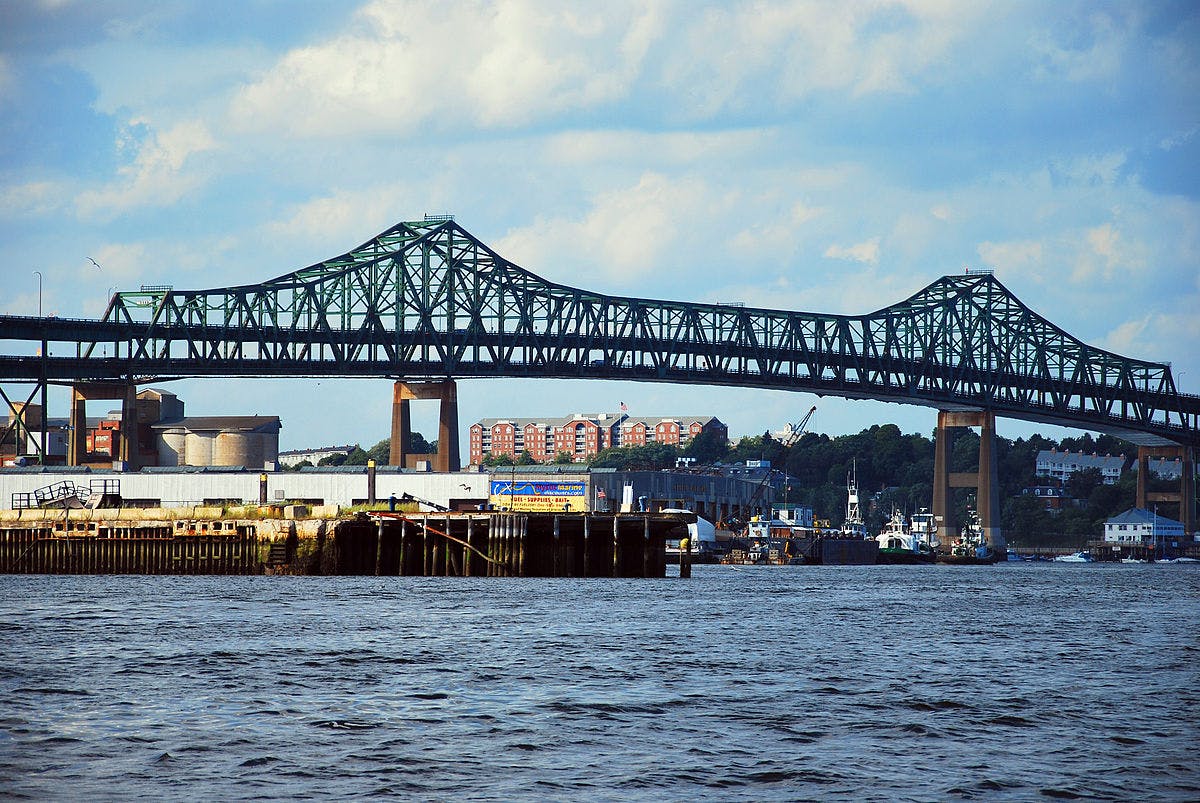 The board of directors at the Massachusetts Department of Transportation (MassDOT) approved a $41.6 million, three-year project to rehabilitate a 1,675-foot stretch of Tobin Bridge that carries Route 1 over the Mystic River between Charlestown and Chelsea, the Boston Globe reports. The project, which will also include the repair and repaving of bridge ramps in Chelsea, is scheduled to begin in April 2018.
The lower deck of the bridge, which carries three northbound lanes leaving Boston, will undergo significant rehabilitation work, including removing concrete from the bridge, replacing a steel grate below, and refilling the concrete before repaving. One lane at a time will be closed between April and November all three years, according to transportation officials.
Southbound passengers who travel on the upper deck will have one lane closed each year as well, but only between Sunday and Thursday during overnight hours. Work on that part of the bridge is less significant and will focus on repaving.
All lanes will be open during the winter months. "Concrete work is very weather-dependent," Thomas Donald, director of bridge project management for the department of transportation, told the news agency. "And we don't want to have any lanes closed on the Tobin Bridge during the winter months, for snow purposes."
During the last decade, the bridge had significant repairs that featured similar work on other sections of the bridge. More recent maintenance work was completed in 2014, including a project that converted the bridge to electronic tolling.
Contractor J.F. White, which led previous Tobin Bridge work, has been awarded the contract for the new work.