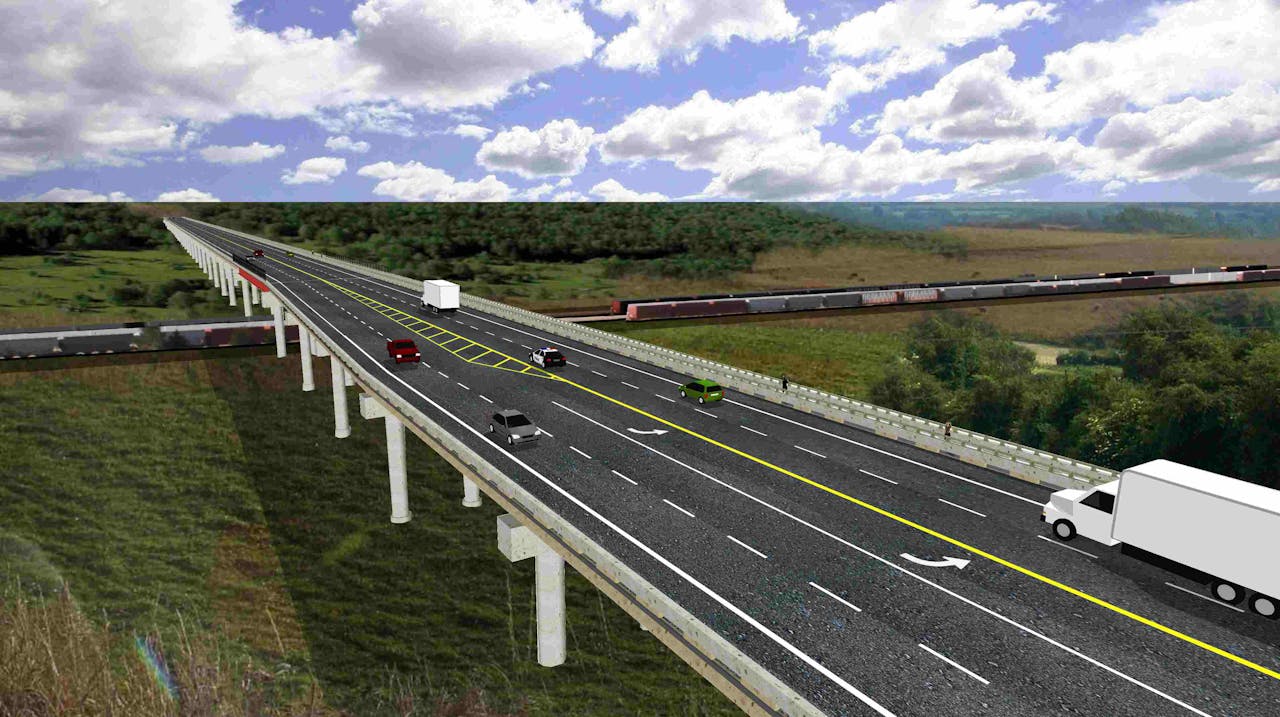 Webber LLC of Woodlands, Texas, has won a $36 million contract to replace the historic James C. Nance Bridge between Purcell and Lexington, Oklahoma.
Webber was the lowest of three bidders to build the four-lane span for U.S. 77/State Highway 39 over the South Canadian River, according to the Oklahoma Department of Transportation.
The work is expected to take two years, and Webber has $2 million in incentives to finish the work early.
The 80-year-old bridge was closed in 2014 for repairs and later reopened. The structure was built with manganese alloy instead of steel. The metal is not found on any bridges in the state and can crack when welded upon, ODOT says. The bridge handles more than 10,000 vehicles a day.
The new bridge will be built beside the current structure, which will be torn down. The ODOT says the new bridge will include some esthetic elements of the historic bridge, including some of the original railing on the top of the bridge. A sidewalk alongside the bridge will be included.
The ODOT said it fast-tracked the project, which was ready for bid in three years instead of 10. Part of that fast-tracking involved designing the bridge while it underwent environmental permitting.