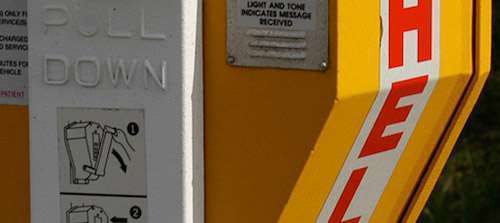 The bright yellow emergency call boxes located every mile on the shoulder of the Pennsylvania Turnpike are being removed, a casualty of the ubiquitous mobile phone.
The 1,000 or so boxes are being taken down between Sept. 11 and 29 along the 550-mile toll-road system, the Turnpike Commission says.
The emergency call boxes were installed beginning in 1988, but with most drivers having mobile phones now, the boxes' usage has dropped dramatically. In 2000, for instance, 18,571 people used the call boxes. Last year, only 772 callers used them.
The commission says removing the boxes was also a safety decision, to reduce the risk of people getting hit while outside their vehicles on the side of the road.
The call boxes will remain functional until the last one is removed, the commission says.
Drivers on the turnpike facing or witnessing an emergency or who need to report an accident should call *11 on their mobile phone.