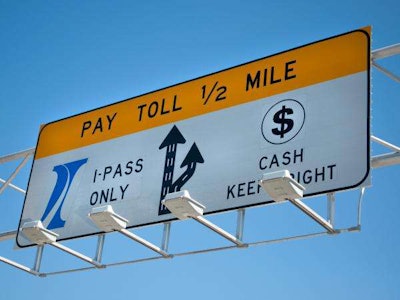 The Gintong Pamana Awards Foundation has presented Illinois Tollway Deputy Chief of Program Implementation Clarita Lao with its 2017 Panday Pira Award for Outstanding Achievements in Engineering.
The award recognizes "Filipino Americans nationwide whose accomplishments inspire, motivate and sustain others in the Filipino community."
The group recognized Lao for her engineering career accomplishments spanning more than three decades, her leadership and management skills and dedication to engineering excellence.
As deputy chief of program implementation, Lao is responsible for providing overall project management and support for multiple engineering projects from inception to completion, including projects that are part of the Tollway's 15-year, $14 billion capital program, Move Illinois.
"Clarita is an exceptional engineer who has accomplished great works on behalf of the Illinois Tollway and throughout her esteemed engineering career," says Illinois Tollway Executive Director Greg Bedalov. "It's great to see her recognized as a role model in the Filipino community for her accomplishments and I know she will continue to shine, serving as an inspiration to all engineers."
Lao currently is overseeing design for the $4 billion Central Tri-State Tollway (Interstate 294) Project from 95th Street to Balmoral Avenue, as well as construction of more than $200 million in systemwide corridor maintenance and improvement projects. She previously was responsible for construction oversight of the $719 million Tri-State Tollway I-294/I-57 Interchange Project in the Chicago Southland for the first phase completed in October 2014.
"Clarita's work experience speaks volumes about her leadership and management skills and her dedication to excellence in the field," says Gintong Pamana Awards Foundation Executive Director Yoly Tubalinal. "Her recognition as Outstanding Engineer by the Philippine Engineers and Scientists Organization and her election as a fellow by the Board of Directors of the American Society of Civil Engineers are a testament to Ms. Lao's significant accomplishments and professional distinction in the industry."