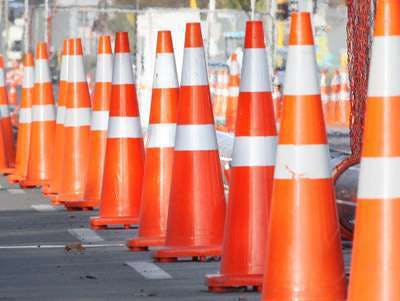 The American Society of Civil Engineers (ASCE) President Norma Jean Mattei says in a statement it is unclear if President Trump's executive order on streamlining the infrastructure-permitting process "will protect the environment and improve public safety."
"For decades, ASCE has advocated for public policies that reduce risk and hold paramount public safety and welfare," Mattei says. "Given our responsibility to ensure the public remains safe and that infrastructure is designed to maximize the public interest, including cost considerations, we are concerned that the order repeals the Federal Floodplain Risk Management Standard (FFRMS). More than half of the U.S. population lives within 50 miles of a coast and there has been continued development in flood plains, making FFRMS more important now than ever."
She went on to say the association supports the federal government's efforts to mitigate risk and require pre-disaster mitigation.
"The U.S. has sustained 196 weather and climate related events where damages exceeded $1 billion, and between 1980 and 2013, the nation experienced more than $260 billion in flood-related damages," Mattei adds. "The FFRMS takes a fiscally responsible, common sense approach of considering and mitigating flood disaster risks for federally funded development in flood prone areas."
She said a streamlined process can help infrastructure needs in the country, but there needs to be an approach that protects health, safety and public welfare, as well as the environment, through a balanced approach.
"Furthermore, our poor infrastructure ultimately will only be improved by a renewed federal commitment to increased investment," Mattei says. "It is time for Congress and the President to work together to put forth a package that increases investment that will provide substantial, long-term benefits to the public and the economy."