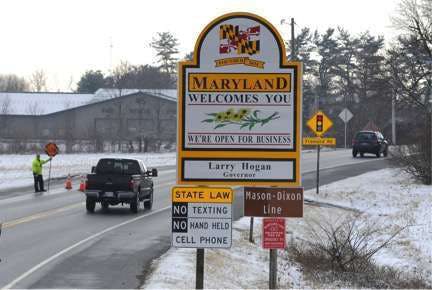 Maryland has made available $38.4 million in grants for local roads in Baltimore and municipalities and counties across the state, with the state's Department of Transportation (MDOT) releasing applications for the grants due Aug. 31.
"Since the beginning of our administration, we have been committed to investing in roads and bridges across the state," says Gov. Larry Hogan. "Our local jurisdictions rely on these crucial funds for long-overdue road projects that impact the safety and quality of life of our citizens."
MDOT says the $38.4 million in grants are in addition to roughly $177 million in Highway User Revenues the state's counties and municipalities will get in FY 2018.
To be considered for the grant funds, county and municipal leaders will sign and return the Transportation Grant Application Form. These signed applications certify that jurisdictions will participate in the grant and use the funds only on transportation projects. The application is available here.
"We encourage you to get your applications in quickly so we can get this funding to you, where it can make a difference for all Marylanders across the state," says MDOT Secretary Pete Rahn.