State legislators, California Department of Transportation (Caltrans) management and construction industry leaders recently celebrated 70 years of a concrete pavement section of Interstate 10 between Ontario and San Bernardino.
The section of highway, which carries 270,000 vehicles per day, is considered a vital link to business, commerce and personal mobility in the region, as well as being a vital link to "the provision of goods and services nationwide."
To honor the freeway, the California Senate and State assembly issued a proclamation recognizing it for "sustainability and resiliency to the forces of nature and man."
"The 70-year pavement life of these sections of I-10 is the mission that Caltrans will continue to provide a safe, sustainable, integrated and efficient transportation system to enhance California's economy and livability," says Caltrans District 8 Director John Bulinski.
"Manufacturing and distributing cement and other building materials provides us with the opportunity to see the results of the great potential that exists in the built environment," says Allen Hamblen, President and CEO of CalPortland Company and 2017 Chairman of the Portland Cement Association. "When we apply science, technology, and artistry, and add equal measures of sustainable construction practices, almost anything imagined is possible."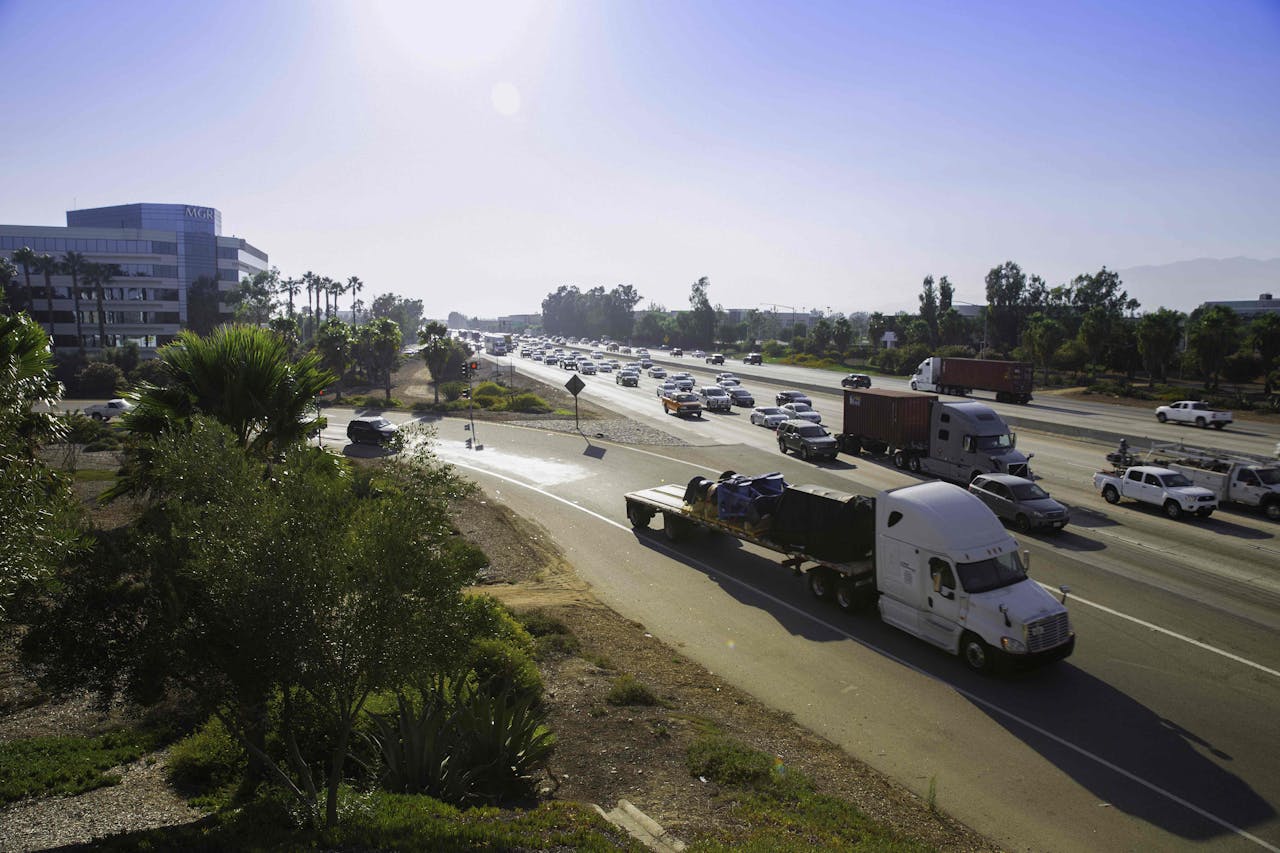 "It is in that spirit today that I express my hearty congratulations to Caltrans, CalPortland, Matich Corporation, Griffith Company, and the State of California," Hamblen said. "This section of highway is not only a testament of the durability and sustainability of quality concrete construction, it is also a reminder of how we must design and construct resilient projects that will withstand the impacts of increased use and an increasingly demanding environment."
"By any standard, 70 years is a remarkable period of time for any pavement to last, but considering that it is 8 inches thick – about 50 to 75 percent thinner than most freeway pavements – and that it carries about 180,000 more vehicles per day than the 90,000 it carried less than 25 years ago, it is an exceptional example of pavement longevity," says Tom Tietz, executive director of the California Nevada Cement Association. Tietz served as master of ceremony of the event.
I-10 was also the first concrete pavement in the U.S. to use diamond grinding as a restoration method, being first used as part of a restoration and expansion project on this section of freeway in 1967.