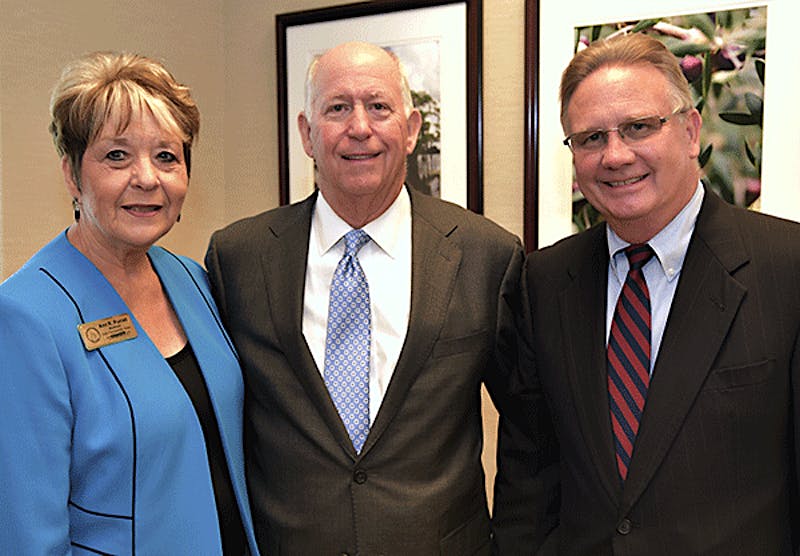 The Georgia State Transportation Board has elected its new executive leadership team, including Jamie Boswell as chairman, Ann. R. Purcell as vice chairman and Tim Golden as secretary.
Boswell represents the 10th Congressional District and has served on the board for four years, last serving as vice chairman. He is also on five other committees. He replaces Robert L. Brown Jr. who served on the board for 12 years and represents the 4th Congressional District.
"I am extremely proud to continue my service to the citizens of the state of Georgia, now as the chairman of the State Transportation Board," Boswell says. "Under the guidance of outgoing Chairman Brown, and the leadership of Commissioner McMurry, the employees of the Georgia Department of Transportation have much to be proud of – from centennial celebrations, extreme weather events, and the opening of Georgia's first reversible express lanes to the advancement of the Major Mobility Improvement Projects MMIP initiative, the addition of CHAMP to our interstate highway safety program, and Georgia DOT's busiest summer construction program in years. And let's not forget those six weeks from the collapse of the I-85 overpass to its remarkable rebuild."
Purcell represents the 1st Congressional District and has also served on the board four years, most recently serving as secretary and on three committees. Golden represents the 8th Congressional District and served 16 years in the Georgia State Senate prior to his election to the board in 2015. He also served seven years as a representative in the Georgia House.