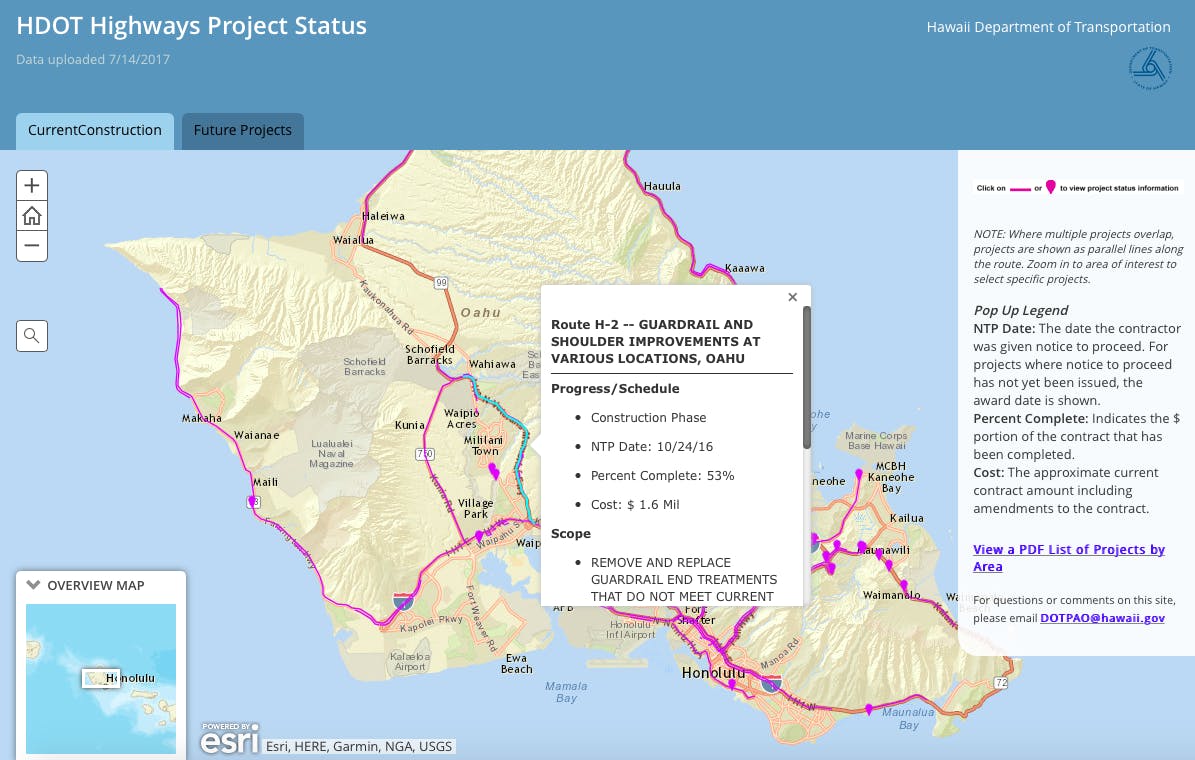 The Hawaii Department of Transportation (HDOT) Highways Division has added project status information to its website, including schedule, estimated cost and project scope for current projects and those planned in the next two years.
"This map tool allows members of the public to easily access information on Highways projects in their community," says HDOT Deputy Director for Highways Ed Sniffen. "I would like to thank Highways staff and the Office of Planning for their support in making this data widely available."
Project information via the HDOT Highways Project Status Map can be viewed by clicking the lines along roads on the map or by using the "View a PDF list of Projects by Area" option in the legend. Details are also available by current projects future projects. The search option can be used to search for projects by portions of a project name.
The map is available here, or on hidot.hawaii.gov by selecting Highways in the Home menu, then going to Major Projects and selecting Project Map.
HDOT says it will provide regular updates on the status of projects.