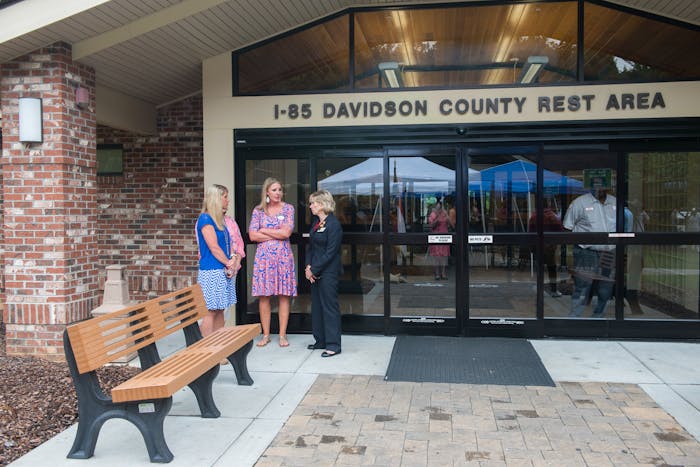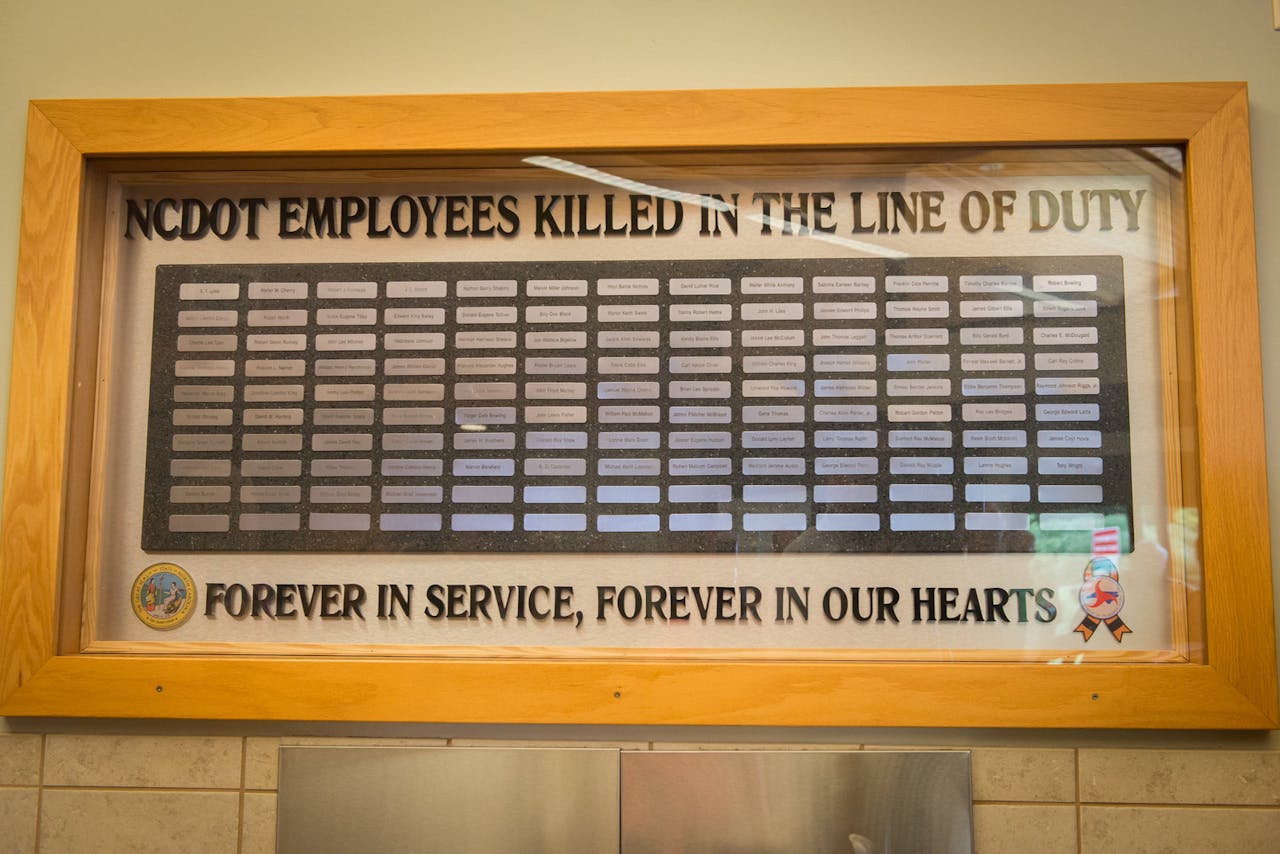 The North Carolina Department of Transportation (NCDOT) has added the first of 61 plaques at rest areas to honor department employees who have died on the job.
The first plaque was placed at the Interstate 85 North Davidson County rest area.
"This plaque allows everyone to see the sacrifice NCDOT workers and their families make on a daily basis," says Millie Bailey, wife of Grey Bailey who was killed in the spring of 2015 when a driver struck him in a work zone in Wayne County. "Please honor the lives lost by driving like lives ahead are in your hands because they are."
NCDOT Chief Engineer Mike Holder recognized the Bailey family, along with the family of David Cook.
"Pay attention in work zones, as these workers have families that are waiting for them at home. Respect them and honor their lives," says Ruth Cook, whose husband died in the fall of 2012 when he was struck by a driver while he was cutting trees in Watauga County.
"This memorial and the others that will be installed across the state will serve as a visible tribute to our fallen employees, and a reminder that the public plays a vital role in our workers' safety," says Holder.