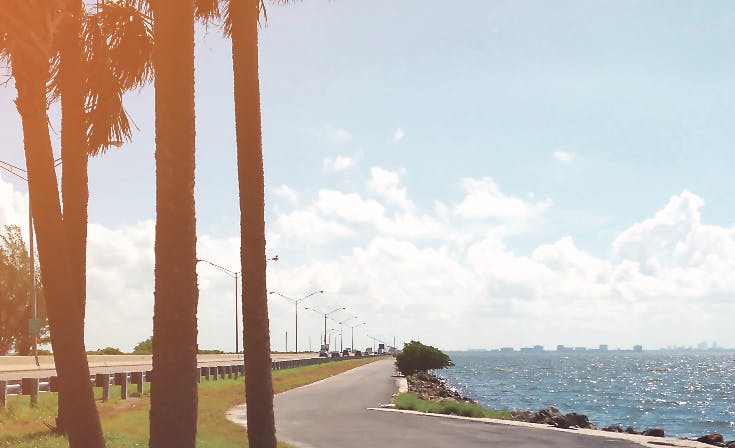 The Florida Department of Transportation (FDOT) and local officials recently held a groundbreaking ceremony in Edgewater for the state's first Shared Use Nonmotorized (SUN) Trail program project.
The SUN Trail network involves developing a statewide system of paved multi-use trails for bicyclists and pedestrians, physically separated from vehicular traffic.
The program was established in the state's 2015 legislative session. FDOT administers the program, which is allocated $25 million each year via funding from new vehicle tag fees. Last October, $44.4 million was awarded to 45 projects in 21 counties.
"Today's momentous event marks not just the beginning of construction – but showcases how funding provided through the SUN Trail Program can help communities develop essential links for multi-use trails, as well as extending multimodal transportation options available for Florida's residents and visitors and growing our economy," says FDOT Secretary Mike Dew
The project in Edgewater has been allocated $1.1 million, and construction of this first segment (between Dale Avenue and 10th Street), will begin closing a "critical" gap by connecting the existing East Central Regional Rail Trail and Daytona State College, FDOT reports.
The project runs along the St. Johns River-to-Sea Loop, a developing 260-mile regional trail system that aims to link together the communities of Edgewater, New Smyrna Beach, Titusville, DeLand and Palatka.
Details about the SUN Trail program are available at floridasuntrail.com.