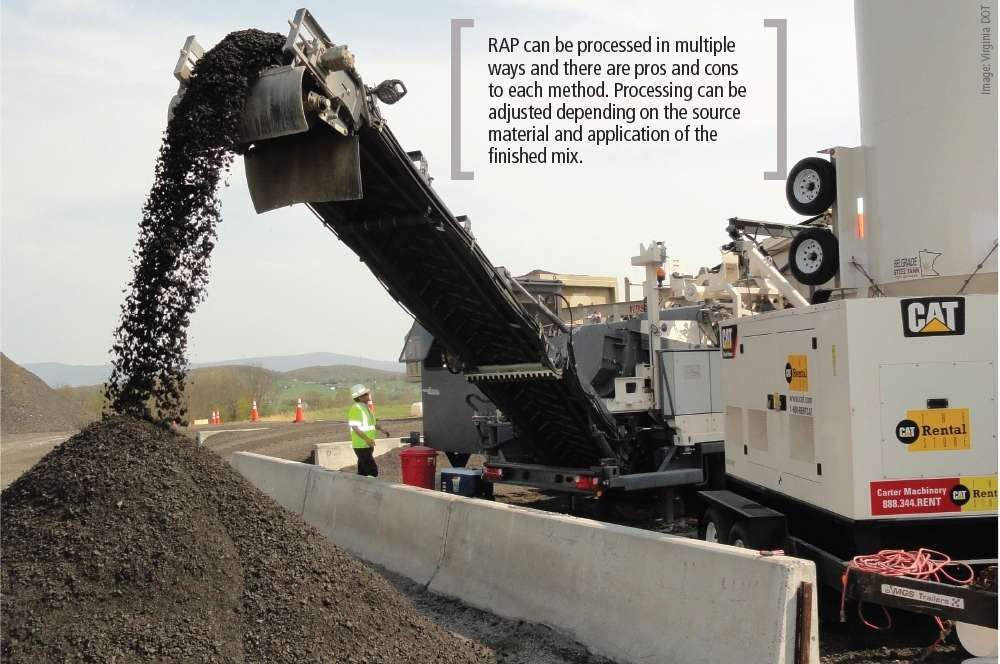 A Pennsylvania Department of Transportation pilot paving program is testing a 3-inch lift of recycled asphalt paving (RAP) on two sections of roadway in Armstrong County.
The program is being conducted through PennDOT's Road Maintenance and Preservation (Road MaP) initiative, which Gov. Tom Wolf recently said will invest $2.1 billion in roadway maintenance and highway and bridge capital projects over the next 10 years.
"Our Road MaP initiative provides more investment in our lower-traffic roadways as well as our traffic routes and Interstates," says PennDOT Deputy Secretary for Highway Administration George McAuley. "Recycled asphalt pavement is one of the more beneficial and economical tools to improve secondary roads, and allows us to complete or contract even more work due the cost savings."
PennDOT will use RAP on 1.9 miles of Route 2018 (Campbell Run Road) and 3 miles of Route 2012 (Silvis Hollow Road). The department reports these roads were chosen based on their "poor" pavement-quality rating and proximity to the stockpile where the materials are stored. These roads also carry fewer than 3,000 vehicles each day on average and trucks are less than 10 percent of the traffic.
PennDOTs estimates it will save roughly $146,000 using a 3-inch lift of RAP compared to 2 inches of new asphalt.
"Our maintenance team has been managing their resources aggressively but the additional maintenance resources provided through Road MaP were sorely needed," says Joe Dubovi, PennDOT's district executive for the region including Armstrong, Butler, Clarion, Indiana, and Jefferson counties.
Dubovi says last year PennDOT estimated it would cost more than $140 million just to repave the 375 miles of low-volume roads with rough pavements in Armstrong County. An additional $15 million will be invested in Armstrong County through the 2028-29 fiscal year due to Road MaP.