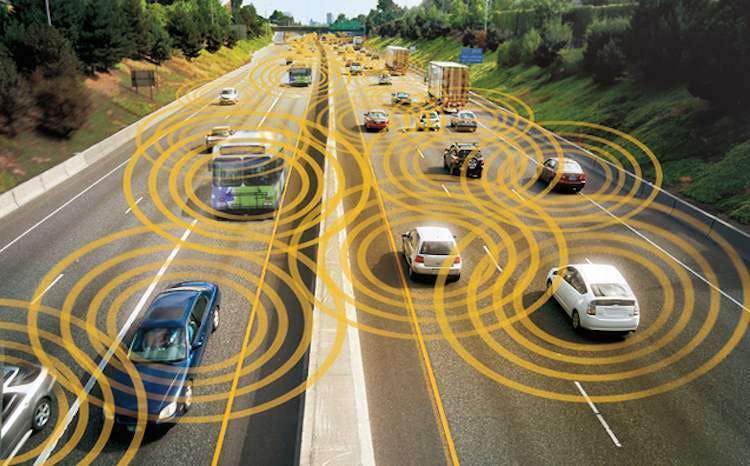 The Michigan Department of Transportation (MDOT) and 3M are partnering to implement connected vehicle technology on a stretch of work zone on Interstate 75 that is more than 3 miles long.
The process, aimed at improving driver safety and to test vehicle-to-infrastructure (V2I) technologies, will span four months on the I-75 modernization project work zone in Oakland County.
The modernization project includes rebuilding 17 miles of the interstate, realigning interchanges, upgrading "geometrics" to improve safety and travel time, installation of permanent roadside units to support connected and automated vehicles.
"Technology is transforming not only how we live, but also how we drive," says Michigan Transportation Director Kirk T. Steudle. "Michigan is globally recognized as the leader in automated vehicle research and technology, and through our Planet M initiative, we have solidified ourselves as the hub for mobility innovation. In the spirit of Michigan's commitment to collaboration in the smart mobility sector, we are excited to partner with 3M on this project to make the concept of connected roadways and autonomous driving a reality."
Through the partnership, 3M will be provide MDOT with:
♦  Advanced all-weather lane markings
♦  Retroreflective signs with smart sign technology
♦  Dedicated short-range communication (DSRC) devices for vehicle-to-infrastructure communications
♦  ANSI-compliant apparel for workers with 3M Scotchlite reflective material
"We are always looking for ways to collaborate and innovate as the industry continues to evolve,"says John Riccardi, vice president and general manager of 3M's Traffic Safety and Security Division. "The future of mobility requires an open ecosystem in which industry leaders connect and collaborate to create new technologies that improve our roadways. The state of Michigan is leading the charge when it comes to the future of mobility and we are looking forward to seeing where this partnership goes."