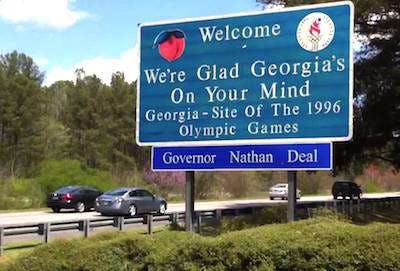 The Georgia Department of Transportation (GDOT) has awarded 22 contracts, mostly for pavement preservation, valued at $69.4 million in its most recent round of approvals.
Preservation of existing infrastructure accounts for 17 of the contracts for resurfacing and maintenance of 120 miles of state highways.
The largest of the contracts is for $29.8 million for resurfacing 7.2 miles of ST 403/Interstate 85 from Clairmont Road/Shallowford Raod to SR 140/Jimmy Carter Bridge in DeKalb and Gwinnett counties. E.R. Snell Contractor and C.W. Matthews Contracting were jointly awarded the contract, with an expected completion date of March 31, 2018.
Oxford Construction Company was awarded a $5.9 million contract for resurfacing 26.5 miles of SR 37, with a completion date forecast of March 31, 2018.
Bridge projects in this round also include new bridge construction on SR 59 in Banks County and bridge rehabilitation work on SR 26 and SR 49 in Chattahoochee and Macon counties.