The Wyoming Department of Transportation (WYDOT) has added new road and weather condition maps to its travel website ­– a site that recorded 1.2 billion views in 2016.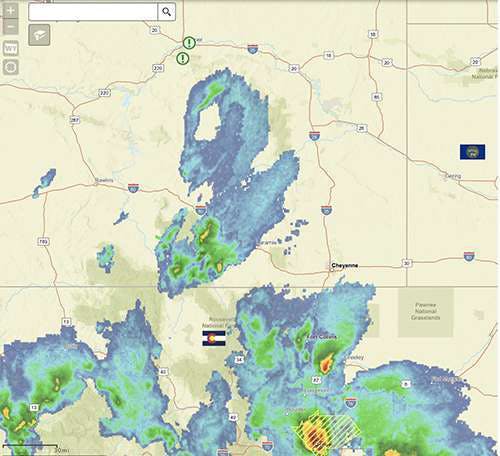 WYDOT says the number of views, which set a department record, includes all sections of the site, including maps. For January through March this year, the site recorded 401.8 million views. Wyoming is the least populated state in the country, with an estimated population of 585,501, according to the U.S. Census Bureau.
"This is an indication of how the agency is moving forward in the realm of transportation technology," says WYDOT Director Bill Panos. "People rely on the information we provide on the website to let them know about travel conditions. It's another way we can help further driver safety."
The new maps provide real-time weather radar, long-term weather watches and warnings as well as weather advisories from the National Weather Service.
WYDOT also added a road conditions layer to the maps, which provides surface conditions, such as wet or slick spots, and atmospheric conditions such as rain or snow.
"We're always looking to enhance the 511 Travel Information website to provide our customers with the best possible tool to use when making travel decisions," says Ali Ragan, WYDOT GIS/ITS project manager. "Our users can access the map, see real-time information and conditions and then make informed decisions about traveling."