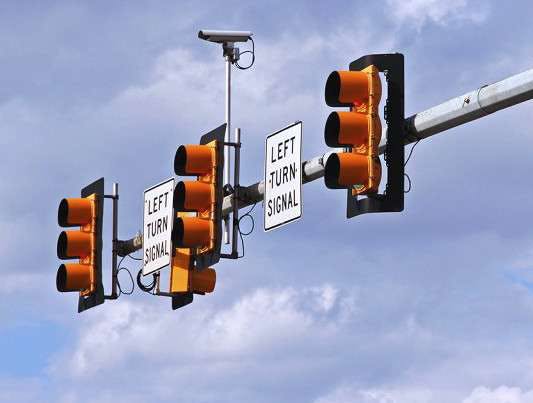 The Pennsylvania Department of Transportation (PennDOT) is providing 94 municipalities $33 million from its "Green Light-Go" program to help upgrade traffic signals.
"This is the third round of funding disbursed to support increased safety and mobility across more Pennsylvania towns," says Gov. Tom Wolf. "The Green Light-Go program addresses a fundamental trigger for congestion, deficient traffic signals, and the results will mean better traffic flow."
The state's Act 89 transportation plan, adopted in November 2013, made Green Light-Go possible. PennDOT reports the program was adjusted last year through Act 101 whereby the applicant match was dropped to 20 percent. This allowed more applicants to become eligible.
The agency says the grant awards can be used on "existing traffic signals to installing light-emitting diode (LED) technology, performing regional operations such as retiming, developing special event plans and monitoring traffic signals, as well as upgrading traffic signals to the latest technologies."
The single largest grant is for $7.1 million to be used for traffic signal modernization and equipment upgrades at 24 intersections on the Cheltenham Avenue Corridor in Philadelphia.
A full list of the municipalities receiving the grants, along with the with amounts and projects, is available at penndot.gov on the Traffic Signals, Management page under Travel In PA.