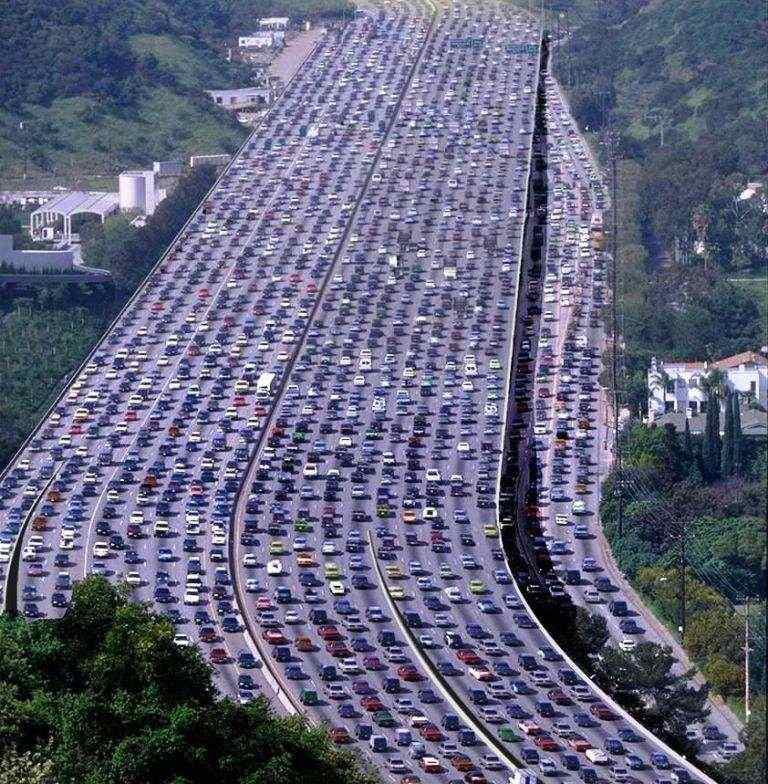 Gov. Jerry Brown has signed California's SB 1, also known as the Road Repair and Accountability act of 2017, which will provide $52.4 billion over 10 years for transportation infrastructure improvements.
California lawmakers approved the measure in early April.
"Safe and smooth roads make California a better place to live and strengthen our economy," Brown says. "This legislation will put thousands of people to work."
SB 1 raises the gasoline excise tax by 12 cents per gallon, to 30 cents, the diesel excise tax by 20 cents and the diesel sales tax by 4 percent. It also includes a per vehicle transportation improvement fee of no more than $50 for 87 percent of vehicles, and a $100 fee on zero emissions vehicles. The bill also outlines efficiencies in the California Department of Transportation (Caltrans) that could save $100 million.
Officials estimate the gas and diesel excise and sales taxes, which begin Nov.1, will bring in $35.2 billion; the improvement fee, which starts Jan. 1, 2018, will supply $16.3 billion; and the zero emission fee, set to begin July 1, 2020, will provide $200 million. Another $706 million will come from General Fund loan repayments. These taxes and fees will cost "most drivers" about $10 a month, officials report.
The funds will be split evenly, with half going toward local streets and transportation infrastructure needs and half being used at the state level.
For local efforts, the estimated breakdown of spending includes:
$15 billion in "Fix-It-First" road repairs, including potholes
$7.5 billion for public transportation improvments
$2 billion to support "self-help" communities making their own investments in transportation improvements
$1 billion for improvements to walking and bicycling infrastructure
$825 million to the State Transportation Improvement Program local contribution
$250 million in local transportation grants
For statewide efforts, the spending amounts and areas include:
$15 billion for "Fix-It-First" highway repairs, including efforts to create smoother pavement
$4 billion for bridge and culvert repairs
$3 billion for improvements to trade corridors
$2.5 billion for minimizing congestions on "major commute corridors"
$1.4 billion for "other" transportation investments, such as $275 million set aside for highway and intercity-transit improvements
Legislators also added accountability measures into the bill, including:
Constitutional amendment, ACA 5 for voter approval on the June 2018 ballot, to prohibit spending the funds on anything but transportation
Inspector General to ensure Caltrans and any entities receiving state transportation funds spend taxpayer dollars efficiently, effectively and in compliance with state and federal requirements
Provision that empowers the California Transportation Commission to hold state and local government accountable for making the transportation improvements they commit to delivering
Authorization for the California Transportation Commission to review and allocate Caltrans funding and staffing for highway maintenance to ensure those levels are reasonable and responsible
Authorization for Caltrans to complete earlier mitigation of environmental impacts from construction, a policy that will reduce costs and delays while protecting natural resources