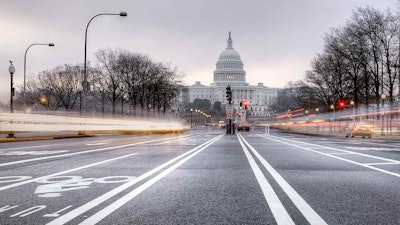 In a recent op-ed for the New York Times, economic commentators Larry Kudlow, Arthur B. Laffer and Stephen Moore, along with financial publishing magnate Steve Forbes, outline their view for a means of funding infrastructure projects as part of their recommendation for overall tax reform.
In the piece, titled "Why Are Republicans Making Tax Reform So Hard?" the four pundits recommend 3 key points for tax legislation.
Reduce the highest tax rate on federal corporate and small businesses from 35 percent to 15 percent.
Let companies deduct the full cost of their capital purchases.
Create a low-level repatriation tax on profits made oversees and brought back to the U.S.
Where infrastructure funding comes in centers on negotiation around the third point. The authors believe the best way to sway House and Senate Democrats to voting for these measures is to include a dedicated fund for infrastructure projects, supplied by those repatriation taxes.
They go on to recommend additional components of this portion of legislation to include public-private partnership elements, much like President Donald Trump and Transportation Secretary Elaine Chao have already recommended.
In commenting on this opinion piece, the National Stone, Sand & Gravel Association (NSSGA) says it "supports minimizing the tax burden on businesses in order to increase the rate of capital formation, economic growth and job creation. Investing in our country's infrastructure allows our economy to grow as well. According to the Partnership for America's Economic Expressway, every dollar spent on infrastructure yields $6 of economic activity."
"While President Trump has voiced a desire for a $1 trillion infrastructure bill, Congress is still a long way off from enacting any proposal into law," NSSGA states. "It is critical that everyone in the aggregates industry urge their lawmakers to focus both on developing a sustainable funding source for the highway program as well as passing a $1 trillion package to invest in American infrastructure."