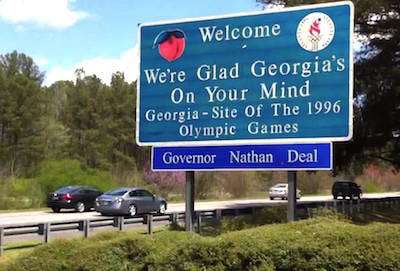 The Georgia Department of Transportation (GDOT) awarded 32 contracts for transportation projects across the state valued at $132.8 million for bids received in March.
Included in the total were 26 maintenance and preservation projects valued at $90.5 million for resurfacing and maintenance of 346 miles of state highways, including $22.9 million for 6.6 miles on Interstate 85 in DeKalb and Fulton Counties near the current bridge reconstruction over Piedmont Road.
C.W. Matthews and E.R. Snell were jointly awarded the contract, which GDOT announced previously, would begin early while the I-85 reconstruction was occurring to minimize impact on traffic in the area.
The largest contract is for $34.5 million to widen and reconstruct two miles of SR 151/Alabama Highway in Catoosa County. C.W. Matthews was awarded the contract and the project is expected to be complete by Dec. 31, 2020.
"SR 151 is a primary north-south corridor in North Georgia, and serves as a catalyst for regional economic development," GDOT says. "The widening and reconstruction improvements are designed to enhance capacity for current and future travel demands and to provide a safer driving environment for local and through traffic. The investment will aid in the continued development of the private industrial park and commercial properties that border the project."
GDOT also awarded a $3.3 million contract to Reeves Construction of Macon, Georgia, to widen and reconstruct a one-third mile section of US 280 in Crisp County. The project is expected to be finished by Nov. 30, 2018.
"The segment, part of the US 280 Governor's Road Improvement Program corridor that runs east-west across the state, is congested with vehicle and heavy truck traffic," the department says. "The widening, designed to accommodate current and future traffic volume and truck movement, is expected to enhance safety, reduce congestion and contribute to economic development by improving access to local industries and the Cordele Inland Port."
The agency also awarded multiple bridge rehabilitation contracts and a bridge replacement. The latter is for $1.5 million for replacing a structurally deficient bridge on Evergreen Road over Ochlockonee River in Worth County. The project, at slightly longer than one-tenth of a mile, is part of GDOT's Low Impact Bridge Program designed to provide "expedited delivery for the least complicated bridge replacement projects." Accelerated bridge construction techniques will be used on the project, including prefabricated components. Traffic will be detoured during the project, which is expected to be complete by Aug. 31, 2018.