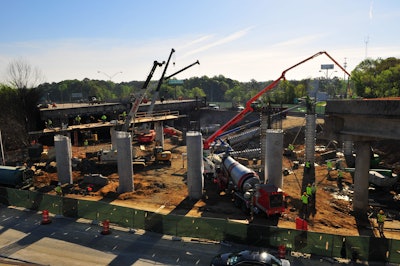 In the first of a series of planned weekly updates, Georgia Department of Transportation Director of Construction Marc Mastronardi says June 15 is still the target date for completing the Interstate 85 bridge reconstruction despite the incentives for contractor C.W. Matthews to finish in May.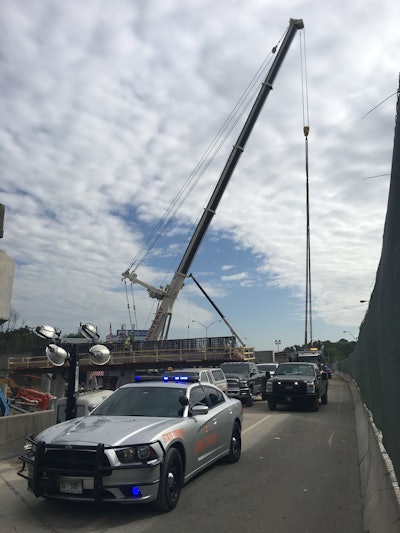 "In terms of pace, we're still fast, we're still enjoying some great progress," he says." I want to caution folks when we say that early incentivized date, it's possible. We still think June 15 is still achievable."
Mastronardi reports the department expects 20 of the 61 beams needed for the project to be placed by April 18, but says beam placements will continue to take some time.
"After those beams are set they have to do some surveying, some engineering to make sure they get the profile road proper," he says. "We have to engineer what the loads are going to be on top of those in terms of where the grades are going to deflect to when we load those beams up. That takes a little bit of time, the work will slow down a little bit, but you'll see by the end of the week some real progress in having tried to fill in between those beams with forms that will hold the concrete that's going to be poured in the near future."
More beams are being brought in the week as well.
"There's a very good potential that the last beams will be set this time next week," he adds. "That's aggressive, with all things working well. The contractor is pushing real hard to make sure we do as many things concurrently as we can."