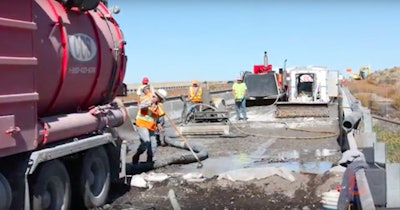 The Idaho Transportation Department (ITD) will push for additional road and bridge projects during presentations to the state transportation board April 21 that will be funded through several methods, including the new authorized Grant Anticipation Revenue Vehicle (GARVEE) bonds.
The department reports additional funds are being made available from two transportation bills passed into law at the end of the state's legislative session.
ITD says the funding creates the following revenue streams that will provide roughly $320 million:
Authorization to borrow $300 million in GARVEE bonds
Extension of the "surplus eliminator" until 2019, including a 60/40 split between state and local transportation agencies
A 1 percent sales tax
A portion of the cigarette tax going to a Congestion Mitigation Fund
The department was able to fund repairs on 60 projects across the state from increases to the gas tax and registration fees in 2015. ITD reports nearly all of those projects were completed in roughly 18 months, with the remainder being completed this summer and fall.