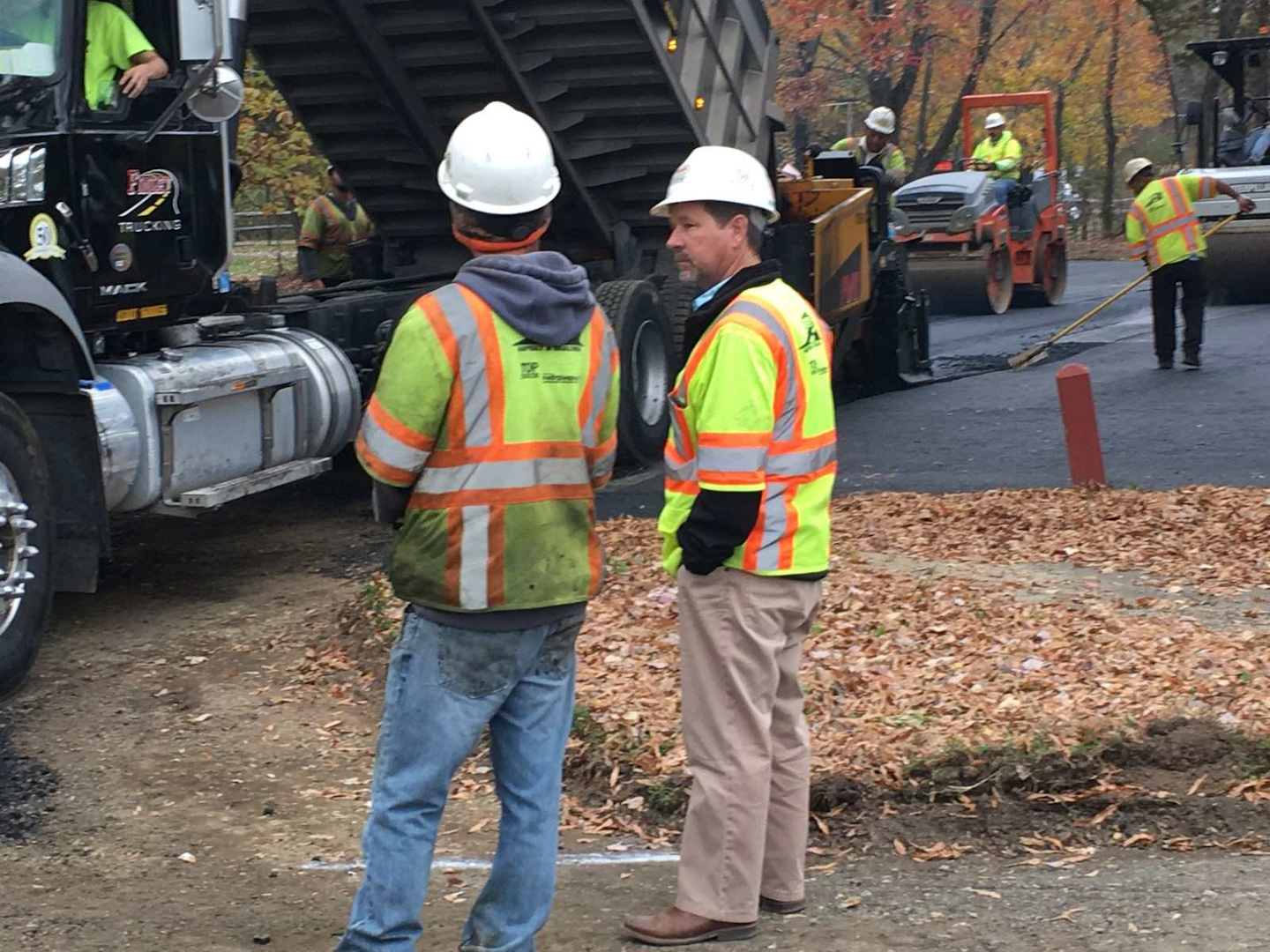 Finley Asphalt & Concrete, based in Virginia, has purchased Mid-Atlantic Paving & Sealing, a move that extends Finley's service area from Baltimore, Maryland, to Richmond, Virginia.
This is Finley's first acquisition in its 52-year history. It was founded in Fairfax, Virginia, in 1965 by Lonnie Finley. Eric and Lewis Finley took over in 1990 and expanded the company to more than 160 employees.
Robert. B. Osburn Jr. started Mid-Atlantic began in 1986 in Richmond. "This merger brings two great companies together to provide much more for our combined lists of clients . . . our Mid-Atlantic customers will surely benefit," says Ann Kramer Stinchcom, Osburn's daughter and project manager, who will stay on as a project manager with Finley.
"The heavy construction and paving industry has always been busy," says Lewis Finley. "And after the recent election and the renewed focus on infrastructure, we expect to significantly increase last year's contract work. This makes the timing of the Mid-Atlantic acquisition ideal."
Finley Asphalt currently has headquarters in Richmond and Manassas, Virginia, and works on both asphalt and concrete projects for municipal and commercial clients.
"Relationships are a major part of how this company became so successful," says Glenn Shapiro, vice president. "This is a competitive field and companies that consistently deliver quality work and customer service are often bidding for the same jobs. Most often, competitors become allies and occasionally they form new bonds- much the same way that we joined with Mid-Atlantic."