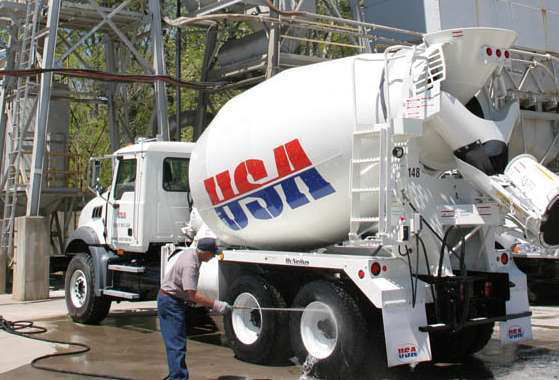 Ready Mix USA donated a concrete mixing truck to Georgia Piedmont Technical College (GPTC) in Clarkston, Georgia, to teach individuals at its Regional Transportation Training Center in Lithonia the skills required to become concrete-mixer truck drivers, The Covington News reports.
Cynthia Dorsey Edwards, GPTC's vice president of economic and community development, Consuelo Godden, director of GPTC's regional transportation training center, and David Griffin, operations manager for Ready Mix USA, signed the documents to transfer ownership of the truck to the Georgia Piedmont Technical College Foundation.
"I'm pleased Ready Mix USA agreed to donate this cement-mixing truck to our college," Dr. Jabari Simama, president of GPTC, told the news agency. "In a relatively short time, students will be able to learn the skills necessary to land jobs in this high-demand career field. I also thank Westside Works for partnering with us and for their commitment to workforce development for people who reside near the new Atlanta Falcons stadium."
GPTC is teaming up with Westside Works, a long-term neighborhood program focused on creating employment opportunities and providing job training for residents of the Westside community, to offer a four-week concrete truck training program that will begin in April 2017.