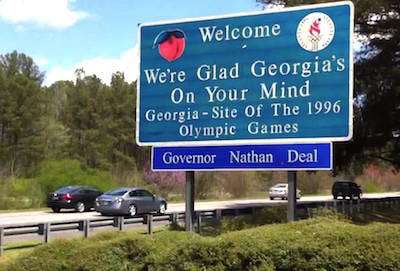 The Georgia Department of Transportation (GDOT) awarded 23 contracts for construction and operation improvements, safety, congestion relief and maintenance valued at $244.1 million for bids received in February.
The largest contract, valued at $148.7 million is for Phases II and III of the Interstate 16/I-75 Interchange Reconstruction Project in Macon. These projects will involve widening more than 3.8 miles of I-75 from Hardeman Avenue through the I-16 interchange, as well as construction of 11 bridges and approaches, with the goal of improving traffic flow and safety. E.R. Snell Contractor of Snellville, Georgia, was awarded the contract and is expected to complete the project by summer 2021.
This contract adds to the Phase I, bringing the total value of all three phases to date of $268.8 million. Two more phases are yet to be awarded.
The second largest contract for the month is for $43.2 million in Clayton and Fayette counties to widen and reconstruct 5.3 miles of SR 54 from just north of McDonough Road to US 19/US 41/SR 3/Tara Boulevard. C.W. Matthews Contracting of Marietta, Georgia, is expected to complete the project by Oct. 31, 2021.
GDOT also awarded 16 contracts valued at $34.2 million for resurfacing and maintenance of 166 miles of state highways. The department also reports the biggest bridge project is valued at $11.2 million for the construction of a bridge and approaches on SR 369 over Lake Lanier's Six Mile Creak in Forsyth County. This project will replace a bridge built in 1955 that was designed for truck weights at the time and is functionally obsolete with posted weight restrictions.