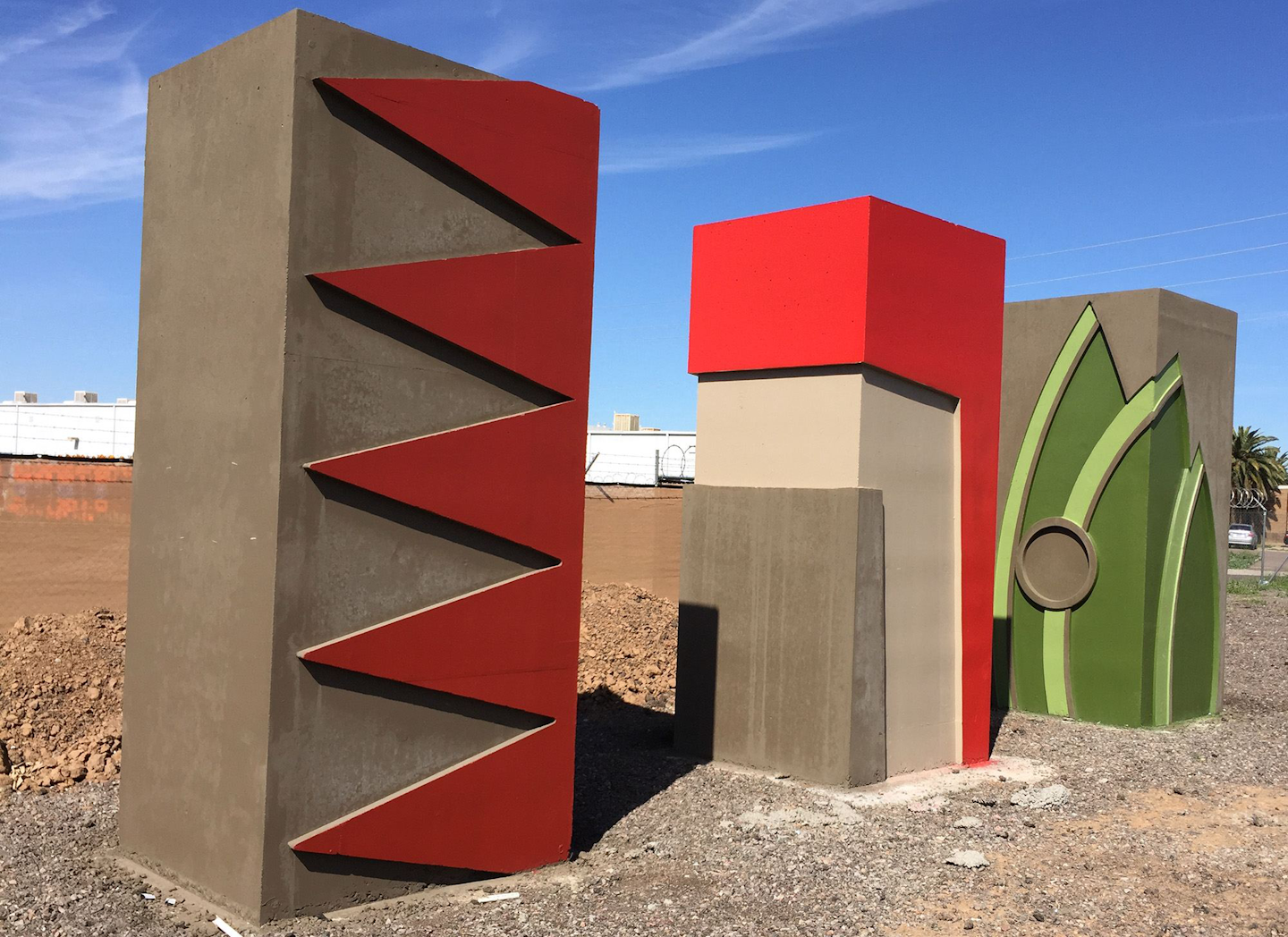 The Arizona Department of Transportation (ADOT) has placed a series of painted concrete columns and walls near the southwest corner of 59th Avenue and Washington Street in Phoenix to test the aesthetics of shapes and colors for the Loop 202 South Mountain Freeway.
The sample bridge piers and sound walls "provide a full-scale view of the layers, depths, shapes and paint colors planned for the 22-mile-long freeway corridor."
"Creating mocks-ups, like these Stonehenge-like structures, is an important part of the overall design process in building an aesthetically pleasing freeway," says Joseph Salazar, ADOT's roadside development, project landscape and architecture coordinator. "By testing these different colors, patterns and shapes in advance of freeway construction, we have a better idea of what the final product will look like."
ADOT reports the South Mountain Freeway will feature "five distinctive aesthetic character areas to complement its surroundings, help tell an area's story and create a more appealing environment for drivers." Patterns have been designed to tie into the agricultural heritage of the area, as well as desert plants such as the native cholla and ocotillo cactuses.
The South Mountain Freeway "will provide a long-planned direct link between the East Valley and West Valley and a much-needed alternative to Interstate 10 through downtown Phoenix." It is scheduled to open by late 2019.