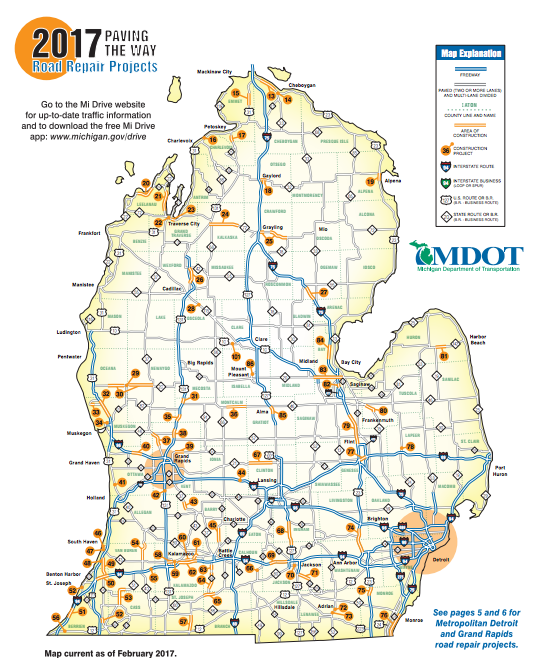 The Michigan Department of Transportation (MDOT) has made available its 2017 Paving the Way state construction map as a digital download and has discontinued its paper printing of the annual guide.
The map, available at michigan.gov/mdotmaps, details the general timelines for specific highway and bridge projects segmented by the Upper Peninsula, Lower Peninsula and the metro Detroit and Grand Rapids areas.
Projects are identified on maps of the areas and listed separately on pages within the document. MDOT also will display the map at all of the state's rest areas and welcome centers.
"Using current technology to make our yearly construction map available to download is a great service to travelers planning ahead," says MDOT Director Kirk T. Steudle. "We want motorists to remember to slow down in construction zones and avoid all distractions. While you're trusting workers to improve the roads, they're trusting you with their lives to drive safely and responsibly in their work area. We want everyone to make it home each and every night."